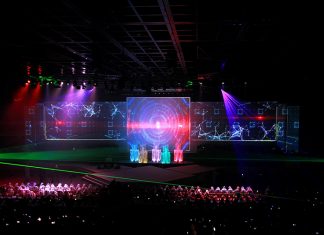 The American University in the Emirates (AUE) has held its 7th commencement ceremony at Dubai World Trade Centre, with dignitaries in attendance including His Excellency...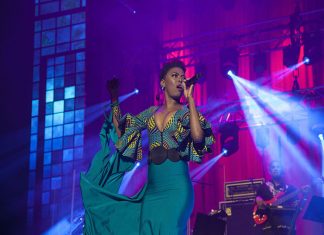 The new 8,500 capacity Sun Arena in Pretoria, South Africa features a house moving light rig of 90 dynamic Robe fixtures, which are at...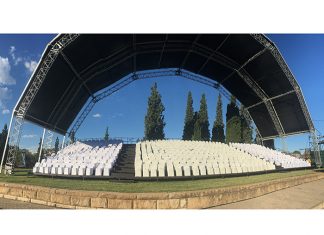 Gearhouse Group provided elements of technical support for an inaugural event presided over by President Cyril Ramaphosa in Kimberley. Three members of the technical solutions group...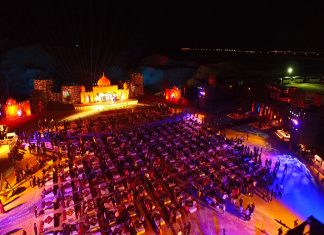 With a crowd of 4,500 convened at the Lisaili Fort for Amway's gala celebration, eclipse was tasked with the show's design and technical specification...
Gearhouse Group South Africa has unveiled a new promotional video. "Let Gearhouse Group take care of the technical aspects of your event. BIG or SMALL...your...
eclipse provides the design and technical specification for Amway India's gala at Lisaili Fort, Dubai. www.eclipse.ae
Panasonic's 'showstopper' has become a must see at Integrated Systems Europe during recent years; from live fashion catwalks to projection mapped sports cars, 4K...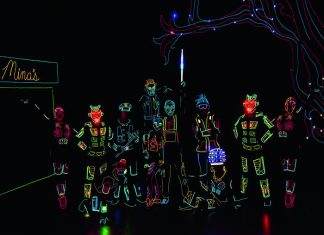 CEO of Squares Event Management, Mark Satchell, gives an insight into how his company has worked alongside Live Nation to facilitate a pair of shows in the Kingdom of Saudi Arabia's burgeoning entertainment industry. https://issuu.com/mondiale/docs/tpmea12_digitallr/30 Photos:...