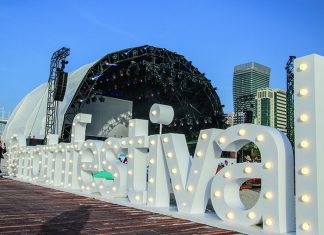 Flash Entertainment, in coordination with the Abu Dhabi Tourism and Cultural Authority, has successfully produced the annual Mother Of The Nation festival. taking place...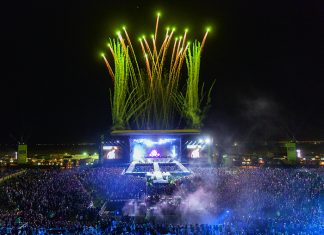 With Dubai's events season set to wrap up for the summer, 117 Live promised the region one final show at the Autism Rocks Arena,...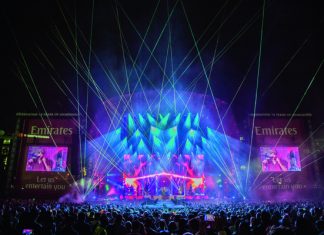 Eclipse Staging Services provided a power-packed supply of audio visual solutions to help the Emirates Airline Dubai Jazz Festival celebrate its 15th birthday. https://issuu.com/mondiale/docs/tpmea08_digitallr/18 www.eclipse.ae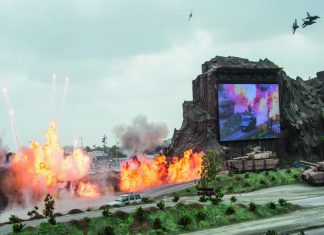 The Abu Dhabi National Exhibition Centre (ADNEC) again played host to the international defence exhibition and conference; a 5-day event showcasing defence technology and equipment...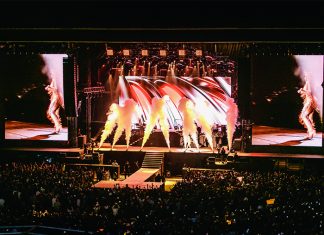 March 2016 saw the launch of Dubai's newest entertainment venue, the Autism Rocks Arena. TPMEA's Ste Durham was invited to be among the first...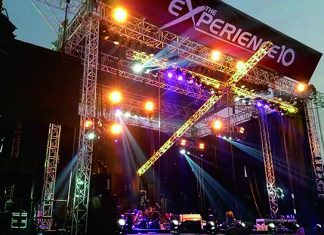 OVER 500,000 PEOPLE ATTENDED THE EXPERIENCE - A MEGA CONCERT AT THE TAFAWA BALEWA SQUARE IN LAGOS, NIGERIA. THE SHOW IS AN INTERDENOMINATIONAL GOSPEL...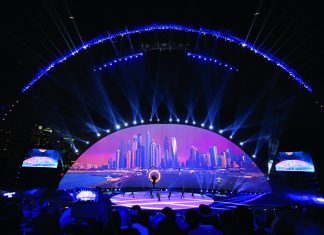 THE SPECTACULAR EVENT, HELD AT SKY DIVE DUBAI, INCLUDED COMPLEX PROJECTION MAPPING, EYE-WATERING PYROTECHNICS AND IMMERSIVE STUNTS - ALL DELIVERED BY A TRULY INTERNATIONAL...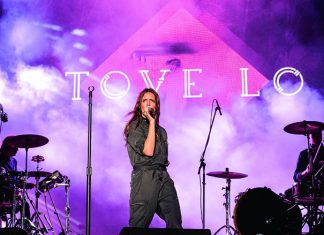 The year 2015 saw After-Race Concert goers treated to four nights of entertainment, with an all-Arabic night on the Thursday, Latin crooner Enrique Iglesias...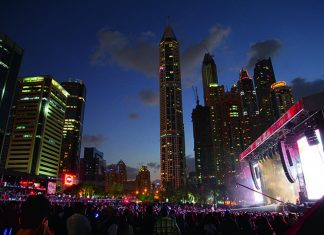 DESPITE ONLY BEING IN ITS THIRD YEAR, REDFEST HAS ALREADY MADE ITSELF A MAJOR PART OF THE UAE'S MUSIC FESTIVAL CALENDAR. TPMEA'S STE DURHAM...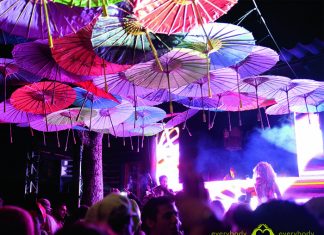 With 100% of the proceeds going to charity, the sold-out, three-day charity event was put together by NGO Everybody Love Everybody and featured a...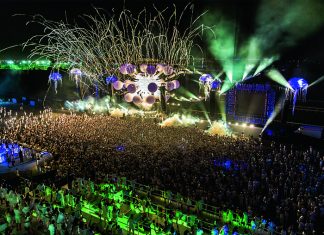 After staging events for 15 years, across 30 countries, to over two million people, Sensation has become a worldwide phenomenon. United in white, thousands...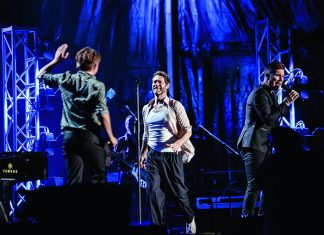 Hot on the heels of a successful European tour, record-breaking pop band Take That jetted to the UAE for two exclusive shows. The larger...