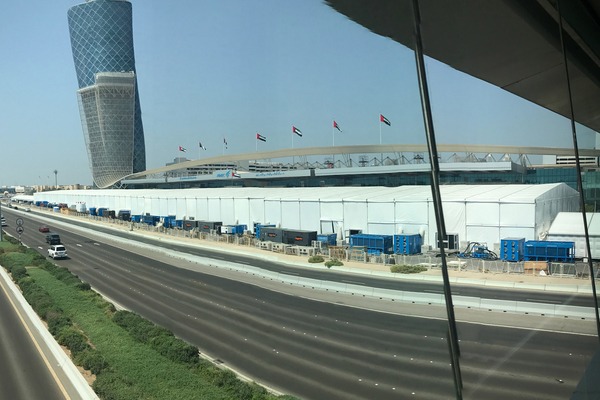 Aggreko provided the power and cooling of attendees at the latest WorldSkills conference in Abu Dhabi, where young people showcased their vocational skills, and attract potential employers.
The conference aims to match skills in science, engineering, technology and manufacturing with the ever-changing needs of global industry and to enable strategies to tackle youth unemployment. Aggreko will provide 20 MW of power and 20 MW of air conditioning for the 35,000sqm Abu Dhabi National Exhibition Centre (ADNEC), which will welcome thousands of visitors between 14 and 19 October 2017.
"We are proud to support such an important event that will help young people around the world," said Phil Burns, Managing Director of Aggreko Middle East. "The scale of this event is unprecedented in the UAE. It is a challenging programme and we are proud to ensure that our operations are undertaken with precision and in full cooperation with all other contractors on-site."
The UK company will also provide a team of expert project managers, engineers and technicians, who will be on-site collectively for 15,000 man hours to ensure uninterrupted power and cooling for the event. They will install and maintain the equipment, which includes 15km of cabling and 10km of ducting.
WorldSkills is an initiative that started more than 60 years ago. It also contains a competition that helps promote business skills to match the needs of business and to tackle youth unemployment. It was launched in 2013 as an 'action-driven' initiative by the G20 forum and its business-focused arm, B20, to promote 'skills for business and jobs for youth', mainly through apprenticeships.
Over 1,300 young people from 60 member countries and regions will compete in 51 skills categories. Education leaders, policy makers, senior practitioners, and employers will also attend to exchange knowledge, ideas, and opinions on how to ensure Technical and Vocational Education Training (TVET) can play a central role in economic strategies around the world.
"We must all ensure that young people have the support they need to enter the job market – they are the future," said Burns. "We must be prepared to change how we live, learn and work. It is something that we at Aggreko are committed to – by offering apprenticeships and engaging and training a local workforce in the areas we operate around the world. "It's a great privilege to work with the teams at WorldSkills and ACTVET, and we extend our congratulations on delivering a truly memorable event," he concluded.
You can read more information about the WorldSkills in the latest issue of TPMEA.