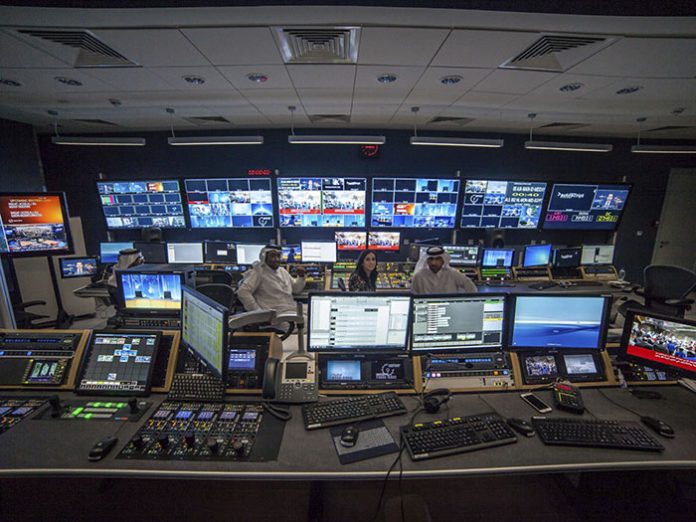 In what has been the largest broadcast project for Sennheiser in the Middle East, Al Jazeera, the Doha-based broadcast giant, has used cutting-edge wireless microphone and in-ear monitoring systems at its studios in Qatar. The deployment enables Al Jazeera to deliver crystal clear audio for its viewers and will now serve as the standard template for all the broadcaster's major studios across the globe including those in London, Washington DC and the Balkans.

A highlight of the project was the use of Sennheiser's flagship Digital 9000, an all-digital wireless system that can transmit completely uncompressed audio, artefact-free and with superb dynamics. The system has been meticulously designed for the highest channel counts and operation in dense frequency environments. Infrared (IR) synchronisation between receivers and transmitters greatly aids setting up of the system.

Commenting on his company's decision to leverage the latest audio solutions, Allie Kader Gaffoor, Network Specialist Sound & Audio Acoustics – Network Operations Standards at Al Jazeera Media Network, said: "Quality audio is integral to viewer satisfaction and this is particularly true for a network such as Al Jazeera given the nature of our content. We have therefore equipped our studios with the latest technologies available in the market for the broadcast industry. We selected systems that we knew would give us the optimum level of performance while leaving little room for error. This project perfectly showcases our commitment to delivering the very best experience for our subscribers."

While HD video is now commonplace in the industry, Al Jazeera's decision to utilise Sennheiser's Digital 9000 system reflects the broadcaster's recognition of the significance of HD audio to the television viewing experience. Although wireless offers both convenience and flexibility, the success of these systems is highly dependent on expert design and implementation. The joint efforts of Sennheiser and Sony Professional MEA, the systems integrator for the project, in the RF planning across Al Jazeera's extensive Doha headquarters, that includes over 15 studios, was therefore critical.

"This is by no means an easy feat as all the wireless microphone and in-ear monitoring systems required radio frequency coordination to ensure that there is no interference between them, even if presenters walk from studio to studio whilst wearing their transmitters," commented Ryan Burr, Technical Sales Manager for Sennheiser Middle East.

"To ensure Al Jazeera has complete flexibility with their wireless microphones, we designed all 75 channels of D9000 to operate within the same frequency bandwidth, allowing them to use all transmitters in any studio. We also utilised this approach with the 72 channels of the 2000 Series IEMs, which operate within a different bandwidth to the wireless microphones to avoid interference", added Burr.

Sennheiser's Customer Development and Application Engineering team from Germany assisted the local team by designing bespoke multi antenna systems which helped enable seamless wireless coverage in all areas of the studios.

"The D9000 wireless microphone system is like no other in that it uses technology that is unique to Sennheiser and is the only microphone system capable of transmitting uncompressed audio. This means that it delivers the highest resolution audio quality with a cable-like purity," said Burr.

Besides serving as the standard template for audio systems that will now be leveraged across the broadcaster's studios worldwide, this implementation offers a clear upgrade path. Gaffoor commented: "We selected audio equipment that can easily facilitate any future growth required by our studio or production needs. Our viewers will therefore benefit from the continuous advancement of our systems and capabilities."