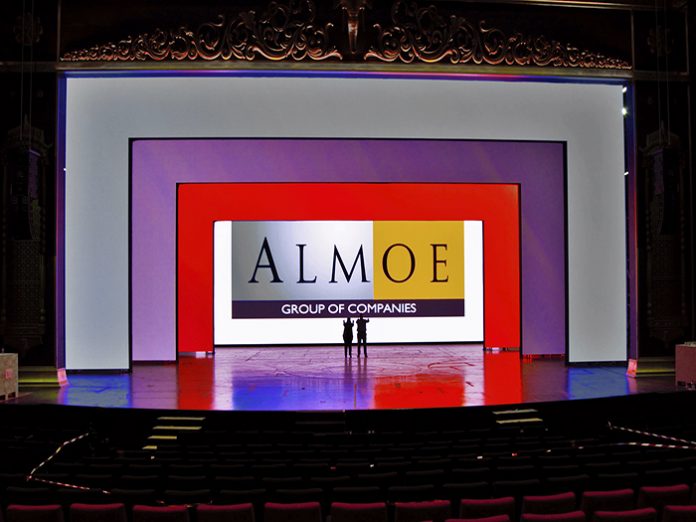 Almoe AV Systems LLC has joined disguise's Certified Solution Provider (CSP) programme.
The disguise integrated workflow solution is used to improve all stages of production, from pre-visualisation to project delivery. The CSP programme expands disguise's knowledge and support in providing clients with its full system integration solution. Almoe, based in Dubai, has experience as an established systems integrator. The team, who utilise disguise as part of their technical solution package for the Rajmahal Theatre in Bollywood Parks, Dubai, have now featured disguise at the heart of many of its partner projects.
John Cassidy, Divisional Head at Almoe, commented: "The brief was to create a landmark structure that has all the grandeur and poise of ancient Indian cinema complete with new-age technology. Our team called upon the disguise solution for feeding content to each of the screens. We used the disguise technology, as it allows the content to run efficiently with zero worries on reliability."
Almoe's project division also pulled in support from its sister company, Almoe Rentals and Productions Division, with qualified trained resources in Dubai.
disguise's Technical Solutions Manager, Peter Kirkup, stated: "We're delighted to have Almoe AV Systems on board as a Solution provider. They've built a reputation of being one of the most established Systems Integrators within the UAE region so we're very excited that they're now able to pass down their knowledge with disguise at the heart of their projects."