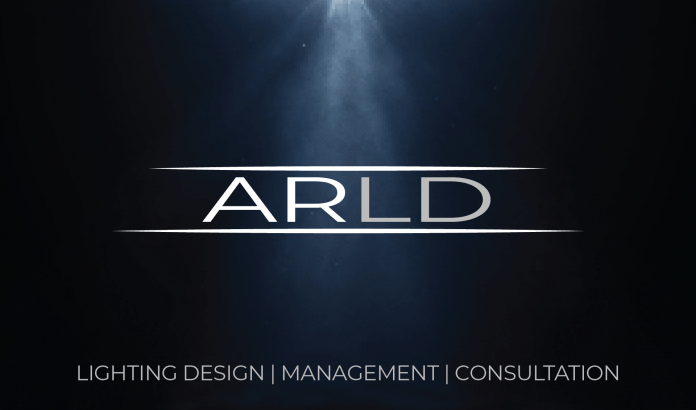 A new independent lighting design studio has been launched in the Middle East. The brainchild of experienced Lighting Designer, Aaron Russ, ARLD is set to cater to large ceremonies, awards shows, sports entertainment, festivals and more throughout the region. "We plan on working heavily with previsualisation systems like WYSIWIG and Unreal to cut down on onsite time and offer clients a warm studio environment to get creative," Russ informed TPMEA.
With 14 years of UAE experience under his belt – including a decade at Protec – Russ has made the bold decision to set up on his own. "Back in March 2020, I went back to my roots as a lighting designer, offering my services on a freelance basis," he recalled, explaining the decision. "This was well received by the industry and once the word was out, the phone didn't stop ringing."
Throughout the period of COVID-19 restrictions, Russ found that by programming from his home studio, he was able to create a much smoother workflow. "I found that if I screen shared the WYSIWYG stage view on a Zoom meeting, I could sit with the creative directors of the shows and we could work together to fine tune the programming, giving confidence that when we turned up to site, all that was needed were a few focus updates," he recalled. 
Noticing this increased efficiency, Russ identified a gap in the market. "I realised that there was no studio you could call to consult on an event and no one offering remote programming sessions," he said. "Because I was independent, I wasn't forced to use the stock and pricing structure of what was available in the warehouse – I could design a system based on the event requirements, using instruments best suited to the purpose. This was the catalyst to start what is now ARLD."
Based in Dubai, the new company has an office in Silicon Oasis and a studio in JVC. However, Russ is open to working throughout the region. "We're currently active in Dubai, Abu Dhabi, Saudi Arabia and Qatar," he noted. 
With an already-packed calendar and pre-production work taking place for events well into the middle of 2023, the first year of ARLD's existence promises to be an extremely busy one. "It's already a busy events season and it hasn't really started yet," Russ beamed. "I am currently booked solid until December. I expect it will be a crazy season and we are ready to get stuck in!" 
Looking further ahead, Russ hopes to expand the company within the next 12 months. "I would like to start looking at Expo Osaka 2025," he pinpointed. "I am interested to see what they do with events and entertainment and would like to get on board with that, as well as with some key pavilions on their architainment design. Other than that, I don't want to rush things. I strongly believe in quality over quantity. I would rather die of thirst than drink from the cup of mediocrity."
Photos: ARLD