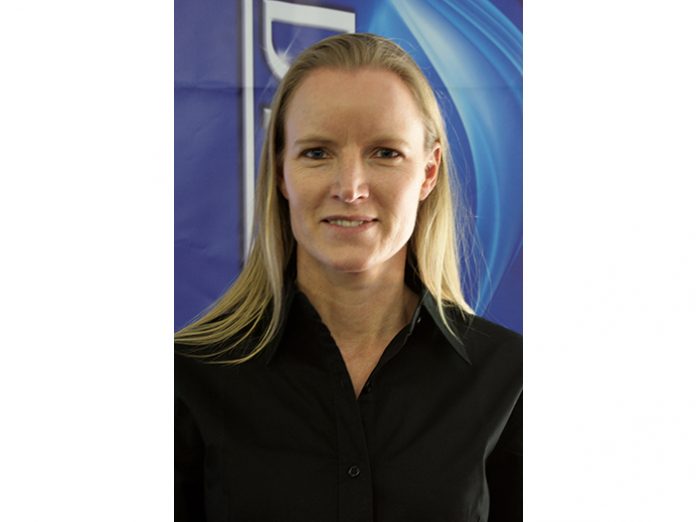 General Manager, Alison Taman, talks to TPMEA about distributing Allen & Heath in South Africa…
Can you tell us a bit about why Audiosure was established and how it's grown over the last few years as a prominent entertainment technology distributor in South Africa?
"Audiosure was established over 20 years ago with a goal to address the needs of the mid-range Professional Audio and Lighting market. At that time there were a handful of established distributors in the industry addressing various levels of the market and Audiosure was able to build a successful sales channel primarily in the Retail MI space with brands such as Wharfedale Pro, Samson Audio, Gemini and many others. Over the years the business expanded and took on a variety of additional brands addressing different market requirements.
"The result has been continued strong growth in the traditional Retail market as well as growth into the installation space including Commercial Install, Education and Houses of Worship, and more recently strong growth in the Rental and Touring markets particularly with brands such as Allen & Heath, Martin Audio, MC2 and XTA, AKG, Chauvet Professional and Avolites."
A&H is the only sound console brand that you handle. When did your relationship with the British company begin, and what initially brought your attention to the manufacturer?
"Audiosure has been the sole distributor of the Allen & Heath brand in South Africa since 2008 and we are very proud to have been a part of the very successful Allen & Heath story in these past 10 years.
"Our relationship with Allen & Heath came about as a combination of relationships we held with other British Manufacturers who suggested that the fit would be good and relationships we held with people within Allen & Heath who had experience of dealing with us as a result of their prior involvements with other brands. We had always admired and respected the brand very highly and when the opportunity presented itself for us to take up the distribution we were excited and honoured to do so. We have extremely good relationships with the whole team at Allen & Heath and feel every bit a part of the family. We are extremely proud of this market-leading brand and sell with confidence into the rental, install and retail markets."
How has A&H's presence in SA increased in recent times? Have you seen any trends so to speak of? 
"The QU Series of Digital Consoles have been extremely strong now for several years and with the introduction of dLive in the past few years and more recently of the SQ Series, our presence in the market at all levels in the digital space has grown significantly. We have several high-profile production Companies utilising dLive – both S and C Class – as well as several successful installs with both S and C Class. The interest around dLive and SQ is constantly growing and we are finding more and more interest in the Allen & Heath brand and the class-leading technologies they bring to the market. We have also had great success with the personal monitoring solutions that ME-1 and the ME-U platform provide with such ease and user-friendly simplicity."
Which rental companies do you work closely with?
"We work closely with many rental companies, some of them specifically in the lighting sector, with Chauvet Professional and Avolites, and some of them in the Audio space with Allen & Heath, Martin Audio and our other strong audio brands and in some cases across all categories. We are also the distributors of Vivitek Projectors and have found great acceptance of these exceptional projectors in several of the rental companies. I would be hesitant to focus on only a few of these companies as so many of them have been strong supporters of our brands. We endeavour to deliver exceptional service to back all of these brands up and have built some very strong relationships accordingly."
What about for installation purposes – anything significant A&H wise in music venues?
"At this stage, our main Allen & Heath installation projects have tended to be in the House of Worship space. There are, of course, also Xone DJ mixers and controllers being put through their paces in clubs around the country on a regular basis."
How do you maintain product support etc in your region? Do you provide training?
"We support all of our brands directly in our own internal Service Centres in Johannesburg, Cape Town and Durban, and via a network of authorised Service Partners in other areas.
"We have a strong team of product specialists able to offer telephonic assistance where necessary and, of course, face-to-face support and training should the customer be within reach of one of our Service Centres.
"We regularly run training sessions, specifically on the topic of Digital Mixing as there is high demand for this training. We also provide on-site training in the field should this be required by our dealer base or the end-user."
Is the MediaTech trade show in Johannesburg a popular platform for you as a distributor?
"Mediatech has been a significant show for us for many years particularly the past 3 occasions where the show has really grown to be a powerful and world-class show and the only of its stature on the African continent.
"We are strongly supported at the show by our vendors including Allen & Heath who support us with technical expertise, key product launch sample equipment and the likes."
What are Audiosure's goals for the rest of 2018? 
"Our focus remains on the continued growth of our business in the various market segments that we address. We are always looking for ways to improve our value proposition to our customer base by ensuring that we are able to fulfil as much as possible of their requirements with well-sourced, keenly priced, high-quality equipment which addresses their needs efficiently and reliably. Our team strive to go the extra mile to ensure that the customer feels that his/her needs have been heard and addressed and that the solutions put forward are both of the highest standard, comprising the class-leading brands in our armoury, and deliver absolute reliability."