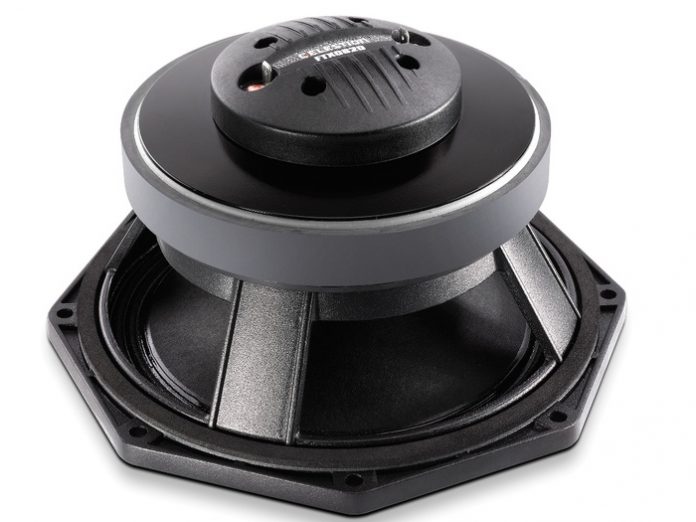 Celestion will exhibit for the first time at Pro Light + Sound Middle East in Dubai.
Celestion will be showing a selection of their best-selling products and will be seeking new distribution partners in the Middle East Region.
Celestion will be showcasing its FTX range of coaxial drivers featuring the unique common magnet motor. This technology—in which the same magnet is used for both LF and HF elements—enables the voice coils and acoustic centres of the drivers to be brought very close together, boosting signal coherence and time alignment, for a more natural sounding audio reproduction.
This precision-designed magnet assembly has been optimised using finite element analysis techniques so that it distributes magnetic flux to both LF and HF voice coil gaps in the most efficient way possible, to extract optimum performance from the system. It also offers a lighter weight and a more compact profile, for use in applications where space is at a premium.
The FTX models feature a polyimide film HF diaphragm, for greater high-frequency power handling. And Celestion's next-generation Sound Castle soft clamping assembly reduces stress on the diaphragm, providing less distortion and greater performance reliability.
The HF and LF voice coils are edge wound using lightweight copper and copper clad aluminium with a close packing density, offering improved cooling, increased motor strength and more barrel stiffness for accurate sound reproduction. The FTX Series also include demodulation rings which minimize the effects of power compression and substantially.