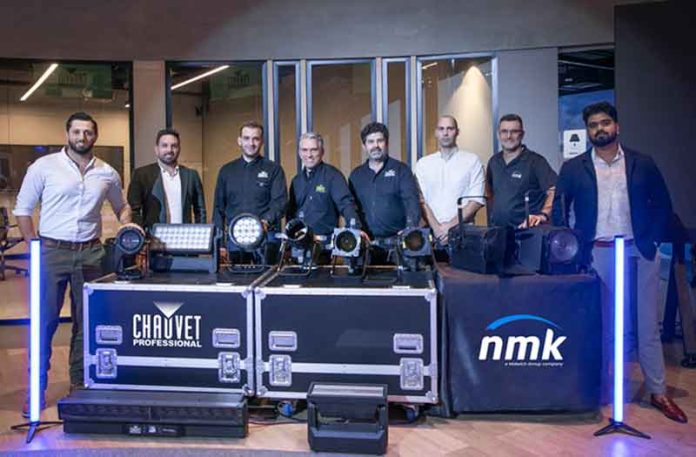 NMK Electronics has become the distributor of CHAUVET Professional, CHAUVET DJ and Illuminarc products in the UAE, Oman, Kuwait, Bahrain, Saudi Arabia and Qatar.
"We're very excited about our relationship with NMK," said Stéphane Gressier, International Sales Director of Chauvet. "I joined our product specialist Eusebio 'Sebi' Romero, and our Senior BDM for this region, Goran Doncic, at NMK's Dubai training session. NMK's commitment to excellence and passion for service reminded all three of us of the philosophy that has guided the growth of Chauvet. We're looking forward to building an extraordinarily strong relationship with NMK as we grow together."
Schalk Botha, Brand Manager at NMK, shares this passionate optimism. "Chauvet carries 33 years' worth of heritage and experience," he said. "We are thrilled to add their products to our portfolio and are excited to show our customers how they can provide solutions for any application.
"Our goal is to promote this brand across all verticals from retail and house of worship, to small and large venues, entertainment, education, and the rental market. We have tremendous respect for Chauvet and appreciate the well-deserved reputation the company has established across the globe – and now we're honoured to be part of this success story."