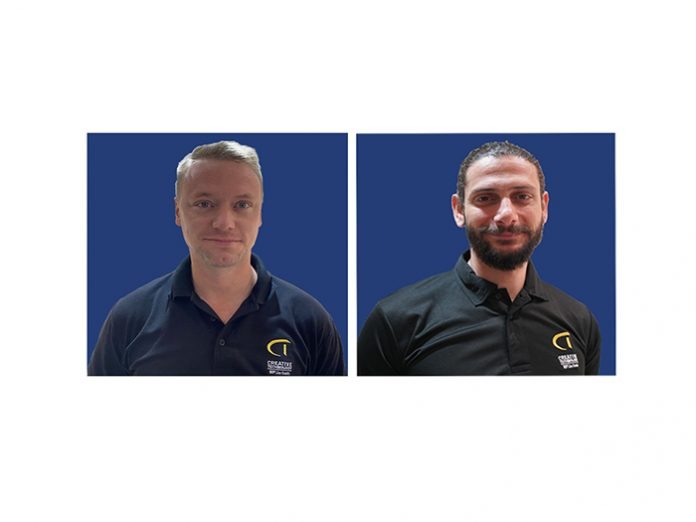 Creative Technology has bolstered its Middle East (CTME) team with the arrival of Senior Project Manager, Artur Kurowski and Head of Audio, Wissam Shaheen.
Kurowski joins as a newly appointed Senior Project Manager for CTME's live events division, with over 18 years of experience throughout the Middle East, UK, and Europe. He comes from a strong technical design and production background and has extensive knowledge in the latest audio, video, lighting and rigging technologies. He specialises in Vectorworks Spotlight and Braceworks software for AV Technical and events planning. 
As well as managing a team of engineers, Kurowski has built strong relationships with clients, providing communication and problem-solving solutions. He has a diverse portfolio across large scale event spectaculars, live entertainment, sporting events, festivals and corporate events – having worked on some of the most technically complex projects such as IRENA, Saudi Cup, Eminem Concert, Special Olympics, Arabian Hotel Investment Conference, and KSA National Day, among others. 
Kurowski commented: "I am thrilled to have joined the CT family and look forward to working alongside some fantastic professionals who share the same love and passion towards live events. I am excited to bring my knowledge and experience into a growing team and be a part of many memorable productions." 
Shaheen has joined Creative Technology Middle East (CTME) as Head of Audio, with over 22 years' experience in musicology, acoustics and electroacoustics. In his new role, Shaheen will be responsible for the creative vision, strategy, and delivery of technical audio elements, providing guidance and practical solutions across an array of projects. As an award-winning engineer, he has worked across multiple high-profile projects and delivered services to WCCE 2021, Word Energy Council 2019, Party In The Park 2019, AFC Annual Awards 2018, JazzFest 2017, and Al Ain Air Championship, among others.
"I am honoured to have been chosen by CTME to lead and grow their Audio discipline," Shaheen said. "CT is a company that I have always admired and have worked side by side with on some of the region's biggest shows. Being a part of such a dynamic and forward-thinking team is very exciting to say the least."