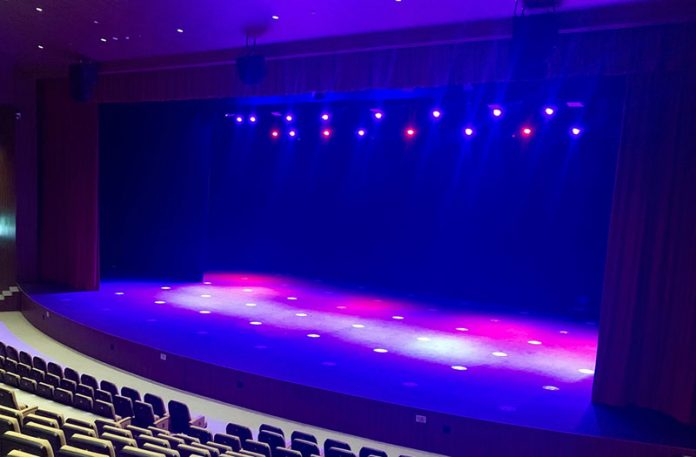 Creative Technology Middle East (CTME) is supporting Sharjah Performing Arts Academy (SPAA) in its mission to train undergraduate students in performing arts sectors, with a particular focus on supporting students in the Production Arts.
CTME has partnered with SPAA to deliver technical information and guidance to students to further their knowledge and passion for entering the Production World. CTME's industry professionals have already provided several engaging classes, sharing their years of experience and expertise around video elements within the live events industry.
"We are very pleased to be able to offer support to this worthwhile Academic initiative, and we look forward to working with the staff and students in developing the production arts skillsets within the region," commented Lee Forde, Creative Technology UAE General Manager.
The partnership has progressed extremely well over the past six months, and CTME is now providing additional support by supplying various video equipment for the students to train on.
Professor Peter Barlow, SPAA Executive Director, commented: "A massive thank you to our creative industry friends, Creative Technology ME, for this excellent donation of projectors for our students to work with. It is my sincere hope that SPAA graduates will soon be working with them, having acquired the necessary skills, because of Creative Technology's generosity."
Jacqui George, Programme Leader (Production Arts) added: "We are excited for our collaboration with Creative Technology Middle East. With these projectors, our students will be able to enhance their learning and easily access equipment for them to be industry-ready; we look forward to our future partnerships."
CTME is very keen to engage with the academic sector and with SPAA in particular, as this will help increase the number of skilled technicians within the region. CTME is proud to be part of this initiative and intends to collaborate further with the Academy and students over the period of EXPO 2020.
"Our initiative is to inspire and support local students in the UAE and help them on their journey into the events world," said Andy Reardon, Creative Technology Middle East Managing Director. "The Middle East hosts some fantastic large-scale and innovative events each year. We want to encourage talented local students who are passionate about events to have an active role in the industry by giving them the knowledge and practical experience. We are excited to see what comes from this partnership, and we look forward to many more positive collaborations throughout the year."