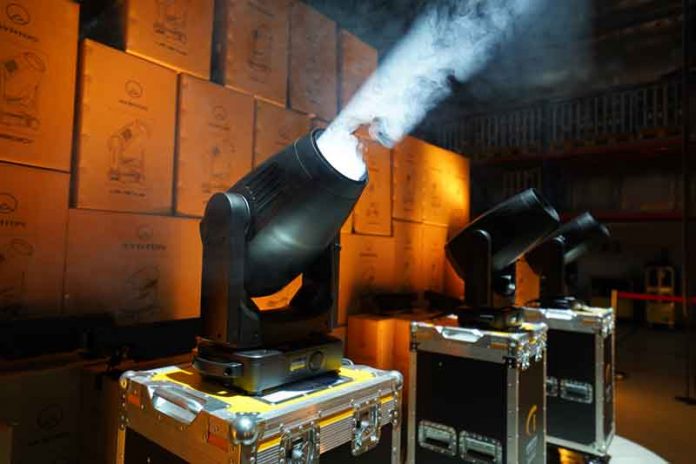 Creative Technology Middle East (CTME) has made a huge investment in the latest Ayrton lighting fixtures.
"Ayrton is recognised as a world-class brand that always pushes technology and design to the limit," commented Sam Connolly, Head of Lighting at CTME. "They are full of innovation, power, versatility, and unbeatable reliability and I am extremely excited to have these new fixtures added to our existing stock. The investment we have made is unique to the Middle East as we can now offer our clients premium lighting packages for all their indoor and outdoor events across the GCC."
With the Middle East being a central hub for indoor and outdoor spectacular events, the company sees the investment as a way to ensure its clients can light up their celebrations with the latest pioneering lighting solutions.
"After many hours of discussions and shoot outs, the Ayrton 3 series consisting of the Diablo, Levante and Karif LT became the clear choice, with the Perseo Profile adding the extra output needed to get as creative as it gets," added JP de Vernon, Brand Manager at NMK Electronics. "We are extremely glad that one of the leading events and rental companies in the region has chosen Ayrton as their preferred fixture for their latest inventory upgrade."
Andy Reardon, Managing Director of CTME, commented: "We are committed to providing our clients with the very best full-service solutions, which is why we continue to invest in event technology in the region. We made this investment recognising that CT can be a one-stop solution partner for our clients, ensuring quality products, a world-class bespoke service, and the best team on hand. We are proud to have expanded our lighting stock and excited that we can offer this service to meet large and small event requirements across the Middle East."
"We are very thankful and proud having Creative Technology as a new member in the fast-growing, global Ayrton family," added Michael Althaus, Global Sales Director of Ayrton. "An investment throughout the Ayrton range and not in just one particular product means a lot and confirms the right positioning of our product portfolio, both with IP20 and also IP65/66 solutions."