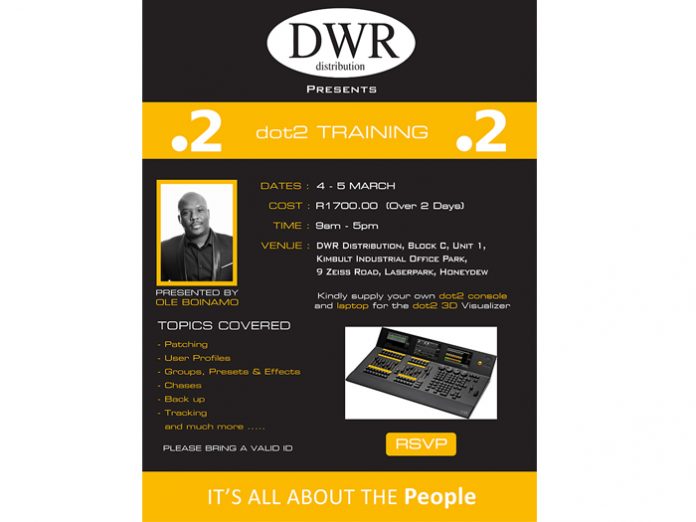 Ole Boinamo is pleased to present dot2 Training at DWR Distribution in Johannesburg on 4th and 5th March 2019.
The two-day course will cover patching, user profiles, groups, presets, chases, back-up, tracking and more.
Delegates are requested to supply their own dot2 console and laptop for the dot2 3D Visualizer.
The cost is R1 700 and includes refreshments and lunch. Please let us know should you have any dietary requirements.