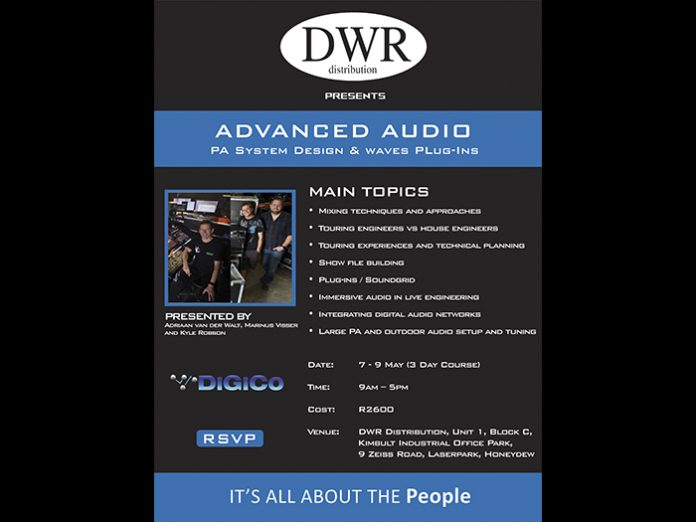 DWR Distribution is pleased to present the Advanced Audio Training session from 7-9 May 2018.
The 3-day course will be presented by audio engineers and experts, Adriaan van der Walt, Marinus Visser and Kyle Robson.
With a focus on PA System Design and Waves Plug-Ins, topics of discussion will include mixing techniques and approaches, touring engineers vs house engineers, touring experiences and technical planning, show file building, plug-ins / soundgrid, immersive audio in live engineering, integrating digital audio networks and large PA and outdoor audio set up and tuning.
Hosted at DWR Distribution in Johannesburg, the cost is R2 600 (ZAR) and includes lunch and refreshments.