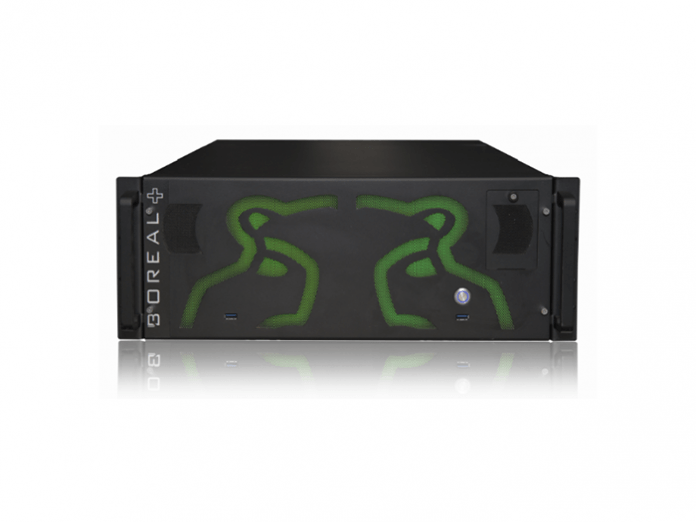 eclipse Staging Services, a member of the Dubai-based eclipse Group, has added the region's first Green Hippo Hippotizer Boreal+ Media Server to its gear stable.
Established in 2003, eclipse Staging Services is a leading multi-disciplined supplier of event technology services to the GCC (Gulf Cooperation Council) and this new purchase complements eclipse's line of flagship media servers, projectors, and associated video equipment. The Green Hippo hippotizer Boreal+ sets the standard for touring media servers, and enables eclipse to capitalise on the latest graphics technology.
As an owner of a Green Hippo Hippotizer Taiga, eclipse was already more than familiar with Green Hippo hardware and software – and its wholly positive experience with this machine, including the excellent technical support provided by Green Hippo, meant that the company was keen to continue the collaboration. The addition of the Green Hippo Hippotizer Boreal+ enables eclipse to provide multi-display outputs for audio-visual projects, and the company also becomes the first in its region to use this powerful server of the brand new Hippotizer+ Media Server range, bringing more accuracy, flexibility, and pace over traditional units.
"The Hippotizer Boreal+ allows us to provide multi-display outputs for our upcoming projects," said Alex Menor, eclipse's Head of Video. "As a key player in the audio-visual market, we are the first in the region to use this powerful media server that is more accurate, flexible and quicker than traditional units. We have experienced its huge capability to carry out complex projection set-ups with exceptional image quality without fail."
Menor also commended the Green Hippo team on the reliability and unique capabilities of their products as well as the excellent technical support it provides, as witnessed by eclipse for the past several years. "It was no surprise that when we tried Boreal, we found it very quick and easy-to-use in any environment," he continued. "Designed to meet the demands of touring and production services rental companies, it is a very effective way of managing widescreen displays of a 4K+ output. The functionality and interface is great and thus, enabling us to deliver."
 Dubai-based eclipse Staging Services is the first to acquire Hippotizer Boreal+ to the region.