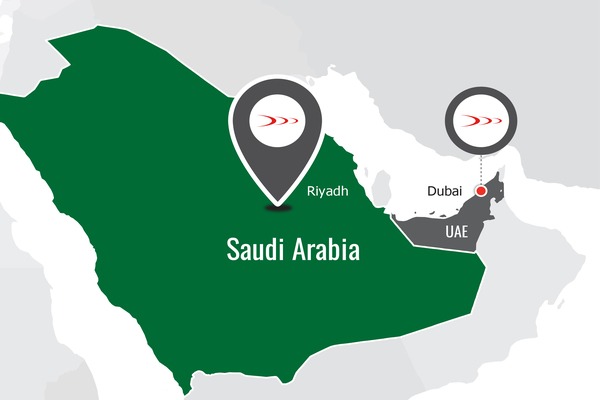 The eclipse Group, a leading multi-disciplinary supplier of event technology to the live events industry, has opened a new office and operation in Riyadh, Saudi Arabia to accommodate the accelerated growth of the Middle East region, and improve the needs of their clientele.
Saudi Arabia played host to many business events in 2016, and aim to invest an estimated $1.6 billion (USD) to boost its Mice business for the coming years to 2019. Including further plans to establish operations and interests in Saudi Arabia were a practical step in line with the government-led Saudi Vision 2030 to diversify the society.
The eclipse Group placed an extensive inventory of cutting-edge equipment in Riyadh, Saudi Arabia comprising of lighting, rigging, video, audio, power and mains distribution. Additionally, the company plan to introduce its unique blend of customer service, high-quality equipment and services with a strong focus on health and safety compliance.
The regional expansion plans see the meeting and events industry in Saudi Arabia grow exponentially, driven by the growing demands and requirements from local and international companies, and government entities, enabling businesses to capitalise on the very latest that technology has to offer.
Martin Lubach, eclipse Staging Services' General Manager commented: "The opening of our new office in Saudi Arabia presents an exciting opportunity for us and it has never been timelier as we continually provide the high-end progressive technical services that eclipse is famous for. As a leading event technical supplier to a broad spectrum of clients and markets, the new office in a priority market realises our objective to strengthen our position and service capabilities as one of the industry leaders in this region."