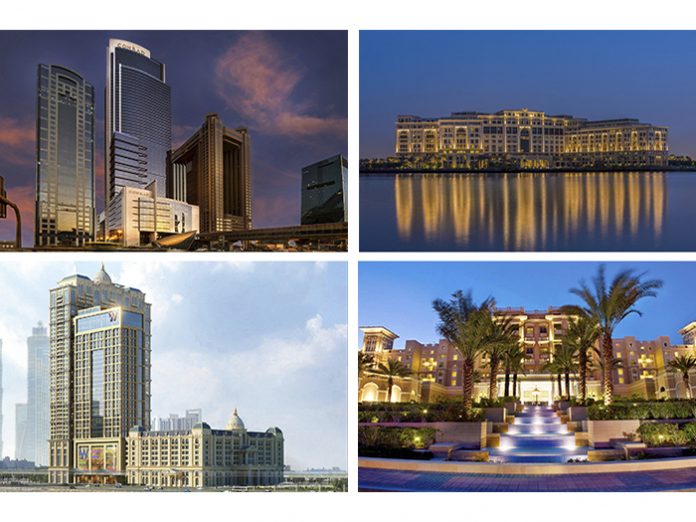 Following the successful partnerships with the JW Marriott Hotel, Dubai and the Jumeirah at Etihad Towers, Abu Dhabi, eclipse Venue Services has continued in the same progressive vein now managing in-house audio visual services for eight leading luxury hotels across the UAE.
The new partnerships are with The Conrad Dubai, Palazzo Versace Dubai, Le Meridien Dubai Hotel and Conference Centre, the St. Regis Dubai, The Westin Dubai Al Habtoor City and W Dubai Al Habtoor City. eclipse will offer its unique 24/7 on-site sales and technical support.
The partnership with eclipse Venue Services ensures that the property and its clients will have access to a full range of brand new, custom purchased equipment from leading manufacturers and support from one of the largest and leading AV equipment suppliers in the region.
Faiek El Saadani, Hotel Manager for The St Regis Dubai commented: "We needed an audio visual partner that could support our requirements seamlessly." He went on to add: "Their on-site support and off-site warehouse operations provides us the ideal combination to meet the business needs of our clients and guests."
Further to its extensive inventory of equipment, eclipse Venue Services now employee over 40 venue professionals; a far cry from the initial team of three that it started with in 2014. Consideration must be given to the environment of the luxury venues which is why eclipse Venue Services invest in the best technical minds with diverse backgrounds from the hospitality and audio-visual industries, giving them a better understanding of the demanding hotel business, as well as the knowledge to consult clients on the mechanics of the technical aspects of their events.
Director of Operations at Le Meridien Dubai Hotel and Conference Centre, Brendan McCormack remarked: "Our ambition is to deliver the highest standard of events in the region. For this we need to work with best in class partners. From the onset it was obvious eclipse Venue Services would be able to offer our clients and guests the service to match our ambitions. We are delighted to have them on board and to be working together for the future."
Justin Ledger, Co General Manager for eclipse Venue Services added: "Our strategy and ability to customise our model for the unique demands of individual hotels has proven very successful with our existing properties. These new partnerships will bring with them new challenges which with continual dedication will be an exciting new phase in the growth of the company."