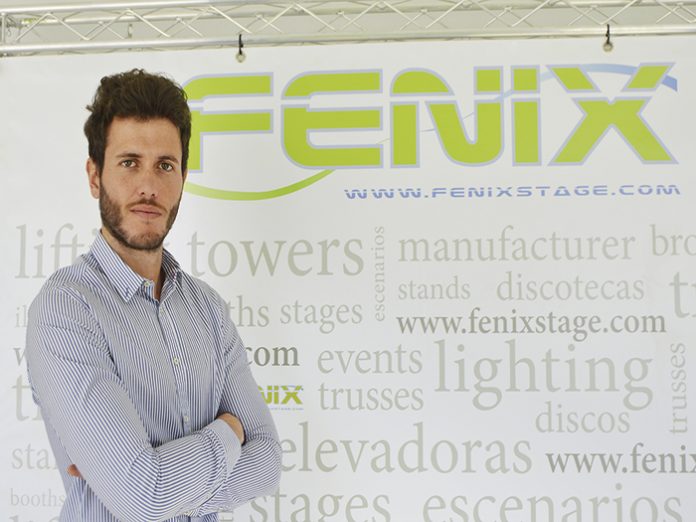 FENIX Stage has announced the hire of Juan Bautista to its export department as Sales Manager for its African markets.
"I have always tried to contribute with effort and passion everywhere I have worked, as purchasing analyst, legal advisor or trade advisor in many industries in different countries," Bautista stated. "Now I have the chance to work on the other side, on the sales department, and FENIX Stage offers me the opportunity and the confidence to begin this new challenge thanks both to its great professional team and its formidable range of products, with continuous innovation and improvement processes. The complete trust in our products is a key point for me.
"FENIX Stage is a relatively young company with more than 20 years of experience combined with young professionals," Bautista continued. "The result of this is a great combination of knowledge and dynamism, with great potential and a healthy appetite for new markets. When I became more familiar with the products, I realised how much work goes into designing and manufacturing them.
"I also realised how important it is for FENIX Stage to maintain close collaboration with our clients, speaking with them and listening to their needs to be able to offer the right answer to each situation. It is through this that we can strive for continuous innovation, offering new solutions and adapting the improvements to our wide range of lifting towers, trusses, stage platforms and accessories."
Alex Bryan, Export Manager at FENIX Stage, concluded: "For FENIX Stage, Juan's incorporation is an important bet for new and unexplored markets, within the ambitious, but realistic expansion strategy during the coming years. In addition, he will provide valuable support to develop and consolidate some of the existing markets, enriching the relationships with our customers."