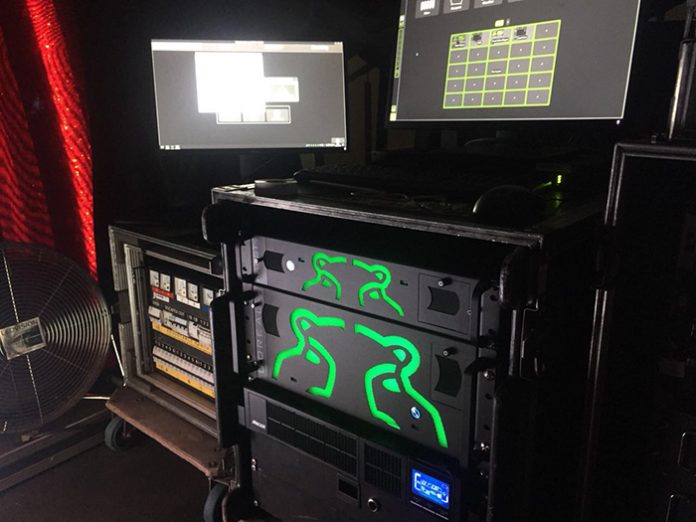 With a reputation of offering clients the largest stockholding of LED Video Technology in South Africa, LEDVision, part of Gearhouse Group, has taken delivery of a Green Hippo Boreal Server.
A Green Hippo Hippotizer Boreal, supplied and technically supported by DWR Distribution, has gone straight onto a popular television show, and is being operated by Lighting Designer Joshua Cutts.
"This purchase gives us full control of all the screens whilst allowing Joshua to trigger the content from the Lighting Desk for the television recording. On a broader level though, the Hippo makes LEDVision totally self-sufficient so that we can relieve the pressure on our AV Department when necessary," commented LEDVision's Graeme Baker.
"Of course, there is also more self -serving reason which is that it makes our team very happy. Our LED engineers who usually do all the hard work of building the screens and content before handing over are now able to enjoy the creative control of the content on the screens as well and that is something we all really enjoy."
With 4 DVI or HD-SDI outputs, Green Hippo Hippotizer Boreal is designed for the rigours of life on the road. All video outputs are EDID managed with dedicated hardware to ensure easy set up and operation in any environment. Each output includes a second parallel connection to enable local monitoring.