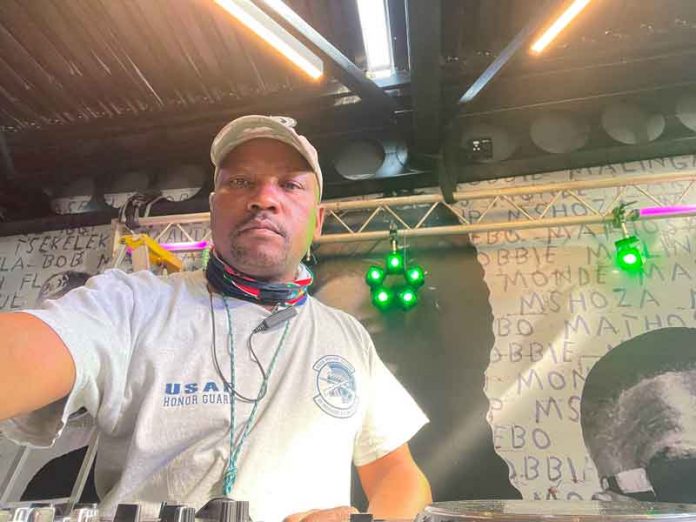 Gripelectric Worx has purchased eight of Astera PixelBricks from South African distributor DWR – the first investment of its kind in the country.
Run by freelance gaffer Emmanuel (Manny) Sitole, Gripelectric Worx is based in Johannesburg, South Africa, and owns some specialist lighting kit, which is used primarily on Manny's own projects.
He first heard about the PixelBrick via the ICLS (International Cinema Lighting Society) a global group of gaffers, rigging gaffers, and console programmers dedicated to expanding the field of cinematic lighting.
Manny also already owned a set of Astera Titan and Helios Tubes, which are constantly in use, so he was already familiar with the brand, the quality and functionality of the Titan LED engine and the excellent overall engineering and handiness. He had also been among the first in South Africa to own these two products.
Initially he had been considering purchasing Astera AX3 LightDrops as he especially liked the magnetic fastening. He then saw the PixelBricks, which feature Astera's robust and high-quality Titan engine and decided this should be his next Astera investment.
"I love the fact you can clamp them together and create different shapes," he stated. "They are perfect for lighting action, environmental scenes like clubs and other scenarios needing some 'live' elements of lighting. You can just pull a PixelBrick out of a case and deploy it anywhere – on a desk, in a roof, on the floor, in a fridge – and it will look like part of a set."
PixelBrick has been designed for use on anything from concerts and events to a range of filming and broadcast applications. It can also be utilised as a compact, lightweight (1.1kg) uplighter or hung as a universal light source for accenting and texturing buildings or facades. Its IP65 rating is rain and damp resistant and multiple PixelBricks can be joined together to create all sorts of funky shapes and combinations.
"The price is also very reasonable," noted Manny, adding that he hopes this purchase will also potentially be a source of new work.
He frequently uses the AsteraApp for controlling the PixelBricks, but also likes the option to run the fixtures via DMX off a standard lighting console.
The Gripelectric Worx PixelBricks went straight out on a Netflix series that Manny was working on for two months which involved several location shoots.
He believes they will get used "all the time" just like his Titans and Helios and have been a "completely solid investment" that will work constantly and consistently.
Manny is very busy and is already considering another potential purchase of Astera 2m-long Hyperion Tubes.
He feels that the relationship with the distributor is a vital part of the equation when making an investment in any brand, and he praises DWR and their Astera account manager Marlene Riley for their "excellent and efficient service and prompt deliveries."
He thinks Astera generally has been a game changer in an extremely busy LED market after first using the products – Titan Tubes – during the filming of The Mauritanian directed by Kevin Macdonald, when the DoP insisted on having Titan Tubes on the set.