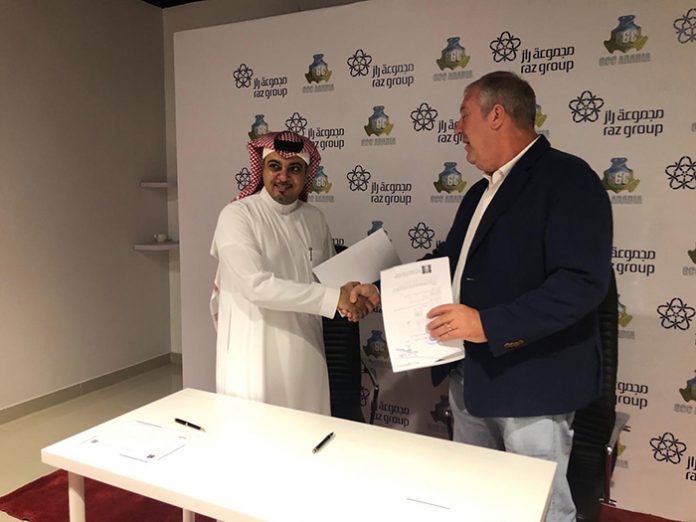 Gulf Crewing Company Managing Director Nigel Beaton confirmed the move to officially open a branch office of GCC events in The Kingdom of Saudi Arabia.
"GCC Arabia is a natural progression within the Middle East market.  Saudi Arabia will play a pivotal role in the entertainment portfolio and it is imperative that we are at the forefront of these exciting changes as the country progresses towards their 2030 vision," Beaton commented.
The landscape of the industry is changing in the region and with the emergence of Entertainment City, the first ever Formula E event in the Middle East as well as theatre and live entertainment in the country, GCC Arabia will be able to assist across a broad spectrum of roles.   The number of venues already in existence in KSA is key to this transition and with the addition of Entertainment City developing theatres, Arenas and sports centres – GCC Arabia is well placed to work with a number of entities.
In partnering with Raz Group, GCC Arabia has a strong launch pad into the existing and emerging entertainment sector.  Having worked closely with Mark Satchell CEO of Squares events (a Raz Group Company,) over a number of years and in delivering shows both in the UAE and KSA, it was a great fit for the 2 companies.