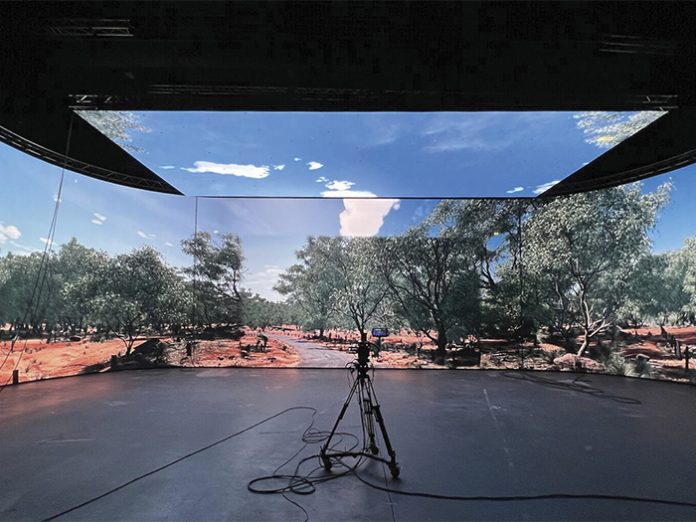 INFiLED is exhibiting at Integrate Middle East event from 16-18 of May in Dubai. At its booth AR-E20, INFiLED will present some of its latest LED solutions and technology.
The Virtual Studio Solution – XR Studio provides a fully operational XR studio that delivers an immersive experience that seamlessly blends the physical and virtual worlds. This innovative product is essential for a range of industries, including entertainment, gaming, and advertising, and provides a real-time demonstration of our advanced xR technology.
In early 2023, INFiLED introduced a new claim titled "Screen Your Dreams" to reinforce its commitment to innovation. This claim highlights the company's strong belief that its LED displays have the power to transform the way people interact with the world, allowing them to achieve their dreams and create lasting experiences.
By introducing this new claim, INFiLED aims to communicate its dedication to innovation and its commitment to providing cutting-edge technology that enhances the user experience. Through its LED displays, the company´s products can help people achieve their goals, whether it be through creating immersive entertainment experiences or enhancing the way businesses communicate with their customers.
INFiLED 's dedication to its clients is reflected in its approach to providing tailored solutions that meet specific requirements. The company understands that every client is unique and has different needs, and therefore it is committed to working closely with them to understand their requirements and provide solutions that address their specific challenges.
INFiLED 's XR studio consists of a virtual studio setup. The DB2.6 panel offers a high contrast ratio and superior color performance, making it perfect for applications such as broadcasting, events, and corporate environments. Meanwhile, the DF 3.9 panel provides high brightness and image sharpness, making it an ideal solution for digital signage, advertising, and sports venues.
The XR studio offers customers the opportunity to experience a real-time demonstration of advanced filmmaking and broadcast capabilities. Using Brompton's Tessera S8 processing system, the INFiLED Virtual Background, is an ideal choice because of its high scan rate, high frame rate, ultra low latency, exclusive black LEDs, which ensure high contrast, bright colors, and a cinematic look without the undesired moiré effect. The Virtual Floor is the newest generation of high quality, interactive LED dance floors and is designed to carry weight of up to 2500kg/m2. The XR studio at ISE is powered by industry leaders like disguise, Canon, ARRI, and Brompton. Combined, the products create a seamless and immersive environment, replacing traditional green screens and helping reduce filming time by 50%.
WP series is INFiLED's flagship fine pixel pitch, ultra-thin, high-resolution digital LED display. The all-in-one design is the perfect solution for any installation requiring ultra-high definition.
With an ultra-thin edge thickness, lightweight modules, and an intuitive slim-line mounting system, the WP series saves space for demanding environments.
The product feature front service modules for efficient hassle-free maintenance, resulting in minimal screen downtime. The innovation service tool ensures the panel is protected during maintenance. The WP series provides a new level of flexibility when it comes to using LED screens for corporate, education, and hotels environments, control rooms, broadcast, event centers, indoor advertising, digital signage and many more, offering high-performance visuals for customers, partners and employees.