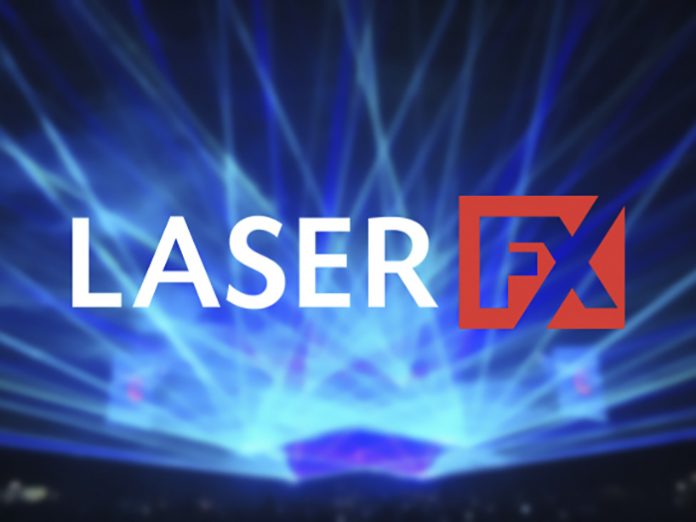 The eclipse Group today announces the regional rebrand of the Middle East's answer to expert laser displays, Laser Grafix to Laser FX. Since 2003 eclipse has gone from strength to strength, growing both organically and by strategic acquisition, into a group of six unique companies encompassing all that there is to offer to the event and integrated technologies industries. Now, with the eclipse Group brand solidified in the industry, and as each of these companies has evolved within the Group, they each require a common brand identity.
For the past 25 years Laser Grafix has been delivering top class laser shows to audiences in the UK, across Europe and the UAE, with quality always being the main focus of the business. Laser FX will still maintain that focus while moving forward with their new look. The redesign of Laser FX is led by the expansion and progression of the eclipse Group brand, and showcases a fresh look which is in line with its sister companies.
"After years of building and securing our place as an industry leader of laser displays, our new company brand represents our ongoing commitment to providing a fresh and up to date service to our customers," said Arran Hopkins, Laser FX General Manager. He goes on, "The Middle East Event Show was the perfect platform to showcase our new brand, due to the calibre of attendee's it attracts every year. We look forward to an exciting road ahead as we take our company to the next level."
While Laser Grafix UK is still a part of the eclipse Group, it will remain with the original Laser Grafix name. Website visitors will now find a co-branded website, aimed towards both our UAE and UK customers.