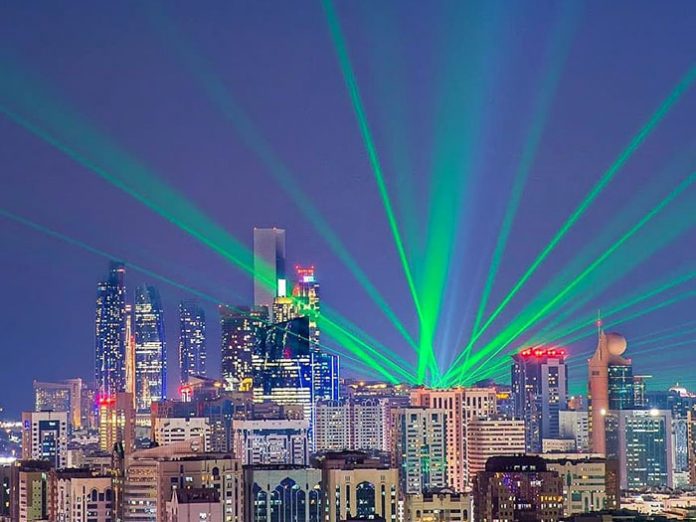 Matrix Laser was honoured to have the opportunity to participate again in the UAE National Day celebrations.
At the Emirates Palace, Abu Dhabi, the company  installed and projected lasers from the building. This year was truly special as it marked the 10th year in a row Matrix had been involved with the event, as well as it being the year the UAE celebrated The Year of Zayed in honour of the life of the Founder of the UAE.
Additionally, Matrix supported the two-day, much anticipated Emirates Palace fireworks display with a synchronised laser show. In true Emirates Palace fashion, the end result was spectacular, with eight high power lasers projecting from the sea.
This year to company, for its second year, projected on the iconic Al Bahr Tower, Abu Dhabi with a bespoke laser show for 7 nights in a row.