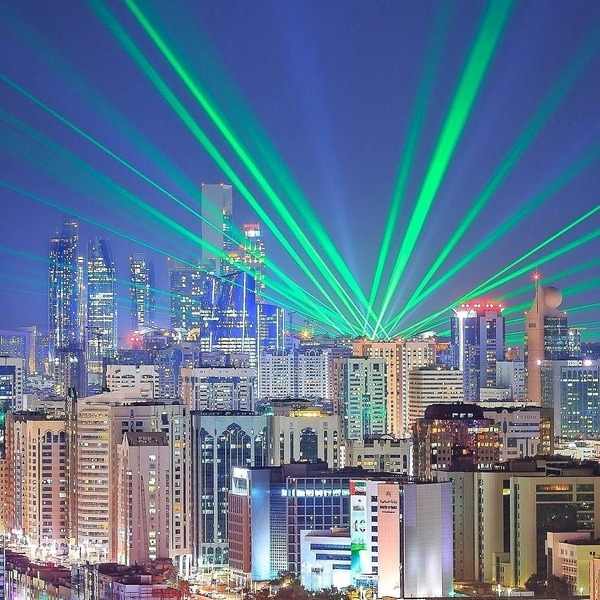 Matrix Laser contributed to the 46th UAE National Day celebrations with laser projections during 7 consecutive days for 2 iconic buildings in Abu Dhabi: The Emirates Palace and Al Bahr Towers.
The Abu Dhabi skyline was lit with laser projections from Emirates Palace with Matrix Laser's Coherent Viper and a Coherent OPSL lasers. The company's partnership with the event reached its 7th consecutive year installing the fixtures on the Emirates Palace rooftop; with laser beams visible as far as Al Reem Island- Saadiyad Island and Yas Island.
In 2017, Matrix Laser additionally created, programmed and installed laser systems for the Al Bahr Towers. The company illuminated the prominent and architecturally significant towers in Abu Dhabi with 6 Matrix Laser Coherent RGBOC HD lasers, in a combination of red, green, blue, cyan, and orange lending the ideal warmth to the white laser projection. HD lasers provided clear and sharp projections regardless of the distance of 250-300m between the lasers and the towers.