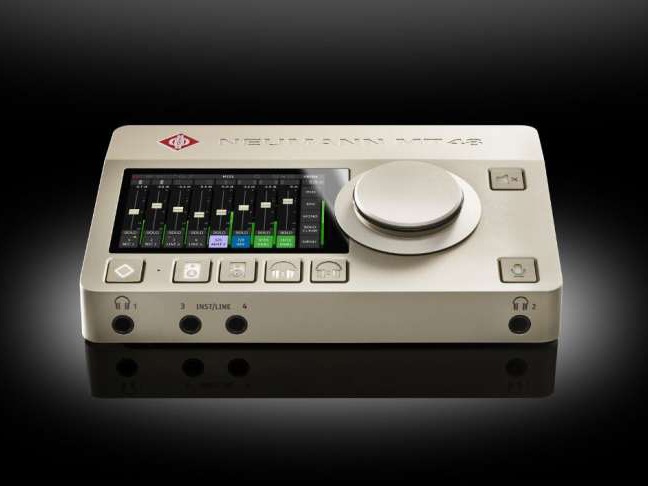 Neumann has launched its first-ever audio interface, the MT 48.
The product represents a significant milestone in the company's nearly 100-year history, as Neumann expands its portfolio beyond microphones, loudspeakers, and headphones to include the crucial interaction with the digital realm.
The MT 48 audio interface is the first product with Merging Technologies inside. The Swiss brand is famous among audio professionals for its expertise in premium AD/DA conversion and networked audio.
"The MT 48 represents a major step forward for Neumann," stated Portfolio Manager Sebastian Schmitz. "By adding Merging Technologies' expertise in AD/DA conversion and digital audio to Neumann's deep knowledge in microphones and monitoring, we have created a product that is truly exceptional in terms of sound quality, functionality, and ease of use."
Neumann's CEO Ralf Oehl added: "Neumann has always been synonymous with excellence in recording technology. Over the past decade, we have shown that Neumann can bring the same uncompromising quality to loudspeakers and headphones. The MT 48 completes the ideal signal chain: Finally, you can have Neumann quality throughout, from the sound source to your ear."