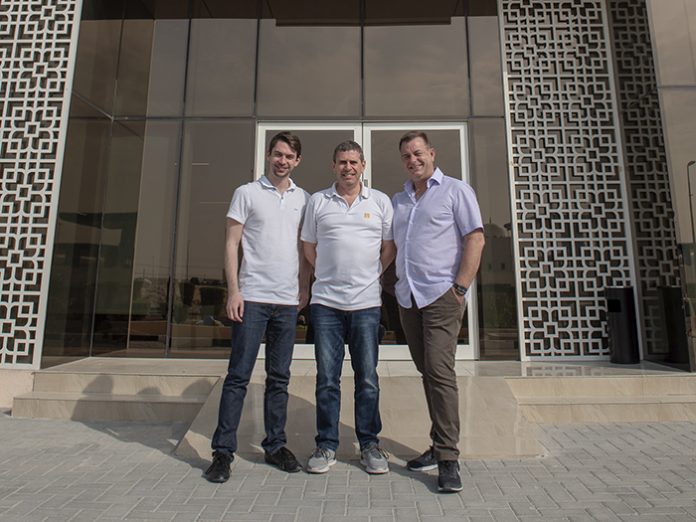 Neumann&Müller Event Technology (N&M) have announced Felix Erdmann as the new general manager as well as Jens Giessler, who is the senior partner of the group, to preside over the UAE division.
Felix Erdmann and Jens Giessler will take full responsibility as the general managers following Rick Wade's decision to move on to new challenges outside of N&M's core business.
Commenting on Wade's leaving, managing director of the group, Alex Ostermaier said, "We are very grateful for Rick's contributions to building and leading the UAE venture for over eight years. He has been a key player in the company's achievements in this region. On behalf of the entire team, I wish him well and success for the future. We took Rick's decision as an opportunity to refine responsibilities in the management".
In 2018, this office has become the core of two business units – events rental and system integration. The new management structure enables the company to effectively enhance the quality of customer service in order to provide the best possible solutions with regards to market demands. The presence of the two executives here in the region allows the local operation to have the continuing ability to connect with senior management easily and collaborate creatively with international branches, which leads to faster decision making while providing greater client experience.
The transformation of the local workforce is part of the company's strategy to streamline the workflow process and align the UAE operations to the group's systems and international processes, aiming to effectively manage the rapid development of the business and the challenges of future projects—outstanding productions and major events such as the EXPO 2020 Dubai.
After joining N&M six years ago, Erdmann quickly gained the trust of the senior management and last year became the head of the new business unit, "System Integration", after delivering successful projects such as the very prestigious expo pavilions—Astana Sphere "Nur Alem", Energy Best Practice, Shell, Austrian and the multi-award-winning German pavilion—at the Expo 2017 Astana, in Kazakhstan.
Giessler has been with N&M for over twenty years looking after the accounts of the important clients as well as driving the sales force. His experience will sustain the business to achieve the company's vision for efficient and optimum customer service and long-term success in the Middle East region.