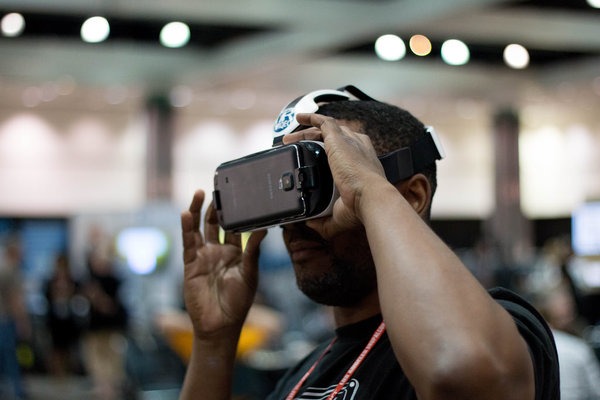 Neumann&Müller Event Technology (N&M) welcome the new season with AV solutions, responding to the demand of the agencies and end clients regarding cutting-edge technology.
N&M Dubai General Manager, Rick Wade, said: "Our philosophy is to provide the best service possible to our clients, therefore, we have been busy experimenting over the summer months in order to support this technical requirement requested from us using our creativity with the help of a software programme that allows us to see the end result while the design is being drafted.
"We have started bridging the gap between conceptual design and realism by offering pre-visualisation of work not only in 2D or 3D renders, but now in virtual reality (VR) platform as part of our consultancy service," Wade commented.
VR, which is a simulation of a real-life environment, is gaining ground in pro AV world, opening a 360° viewing in B2B and B2C communication, particularly for up-front visualisations of trade fair stands, architectural concepts, corporate events or 3D product presentations. In the Middle East, experience and improved audience engagement have become more accessible through VR.
Wade explained that N&M now have the capacity to provide complex wireframe to fully rendered images and videos, realistic lighting simulation, materials and reflections, incorporate live video projection and show content to multiple screens.
"During the planning period, we advise our clients before they give their presentations and support them with their pitch. Ultimately, through this innovation, we are taking our clients on a tour of their entire event where only certain people dare to go. The goal is to immerse them into their own event and give them a chance to experience it before everyone does, which can be a time and eventually cost effective method in the end", concluded Wade.