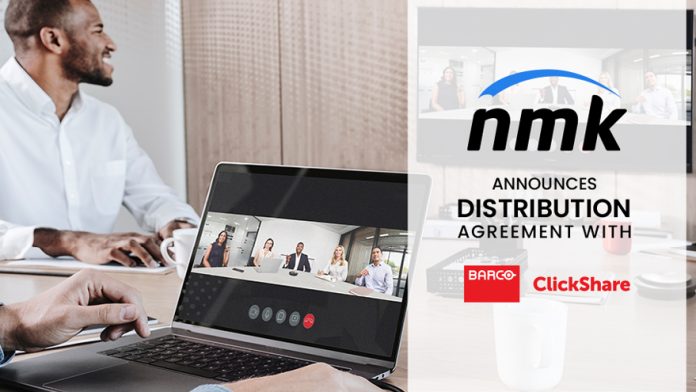 Barco has appointed NMK Electronics, a Midwich Group company, to distribute its ClickShare product range in the UAE, Qatar, Saudi Arabia, Kuwait, Bahrain, Oman and Iraq.
"With our aim of distributing leading AV & IT brands, Barco is a new and important addition to the family as it enhances our existing brand portfolio of unified communication & collaboration," commented Alex Kemanes, Managing Director at NMK Electronics.
The agreement completes NMK's unified communication and collaboration division alongside Bose and Shure; NMK plans to promote ClickShare in the government, enterprise, corporate and education sectors.
NMK plans to tap into the channel business focusing on AV and IT integrators and will use the NMK Academy as a tool for sharing knowledge and helping its customers become comfortable and familiar with the product.
"We are delighted to work with the market leader in wireless collaboration," continued Kemanes. "Barco has been spearheading the business platform and the brand's innovative approach fills many gaps in the market.  We look forward to working on some exciting projects in the coming months."
"We are delighted to expand our partnership with the Midwich group to the GCC region, added Nathalie Leignel Andersen, VP Sales Collaboration EMEA. "Midwich has been for many years a Barco partner in the AV business and more recently was appointed as Barco ClickShare Distributor in France and UK. We are keen on strengthening this international partnership on the base of business synergies, namely in the UCC space."