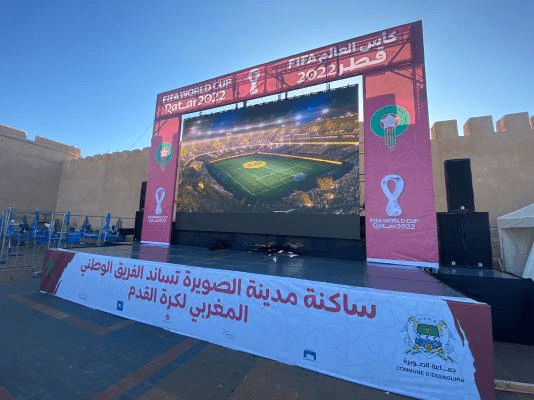 With millions of fans all over the world tuning in to watch the FIFA World Cup 2022 in Qatar, there was an obvious need for LED screens – not just at the tournament but at popular viewing venues all over the globe.
NovaStar now been involved in three consecutive World Cups, with its LED screens featuring in eight stadiums at the 2022 tournament.
Off the pitch, the company also supported many other projects with its LED powering a range of World Cup viewing venues in locations including Dubai, Morocco, and Lebanon.
A popular choice for integrators is the NovaStar H Series, which features an all-in-one splicer and controller and provides powerful signal processing capabilities. Suitable for large scene screens such as stadiums, it boasts built-in high-definition image processing engine, support for HDR, and wide colour gamut transmission.