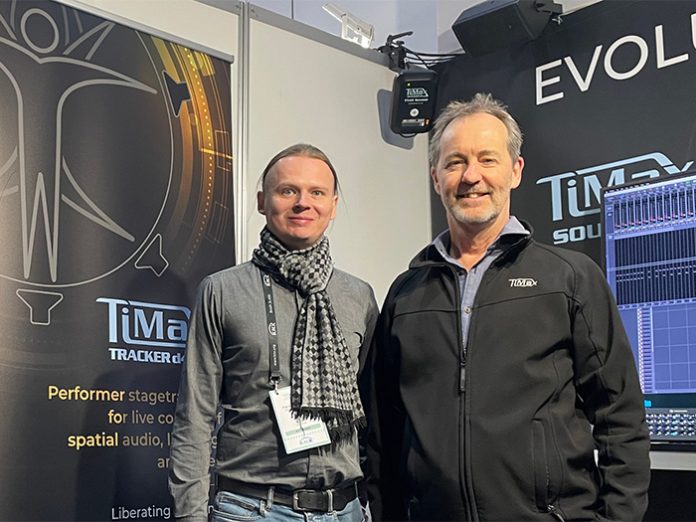 Out Board have appointed PRO LAB as the exclusive distribution partner for TiMax SoundHub, TiMax Tracker D4 and the full range of TiMax solutions in the Middle East. With a strong and extensive reach throughout the GCC and MENA regions, PRO LAB is an established name distinguished for its high-quality pro audio-visual and stage equipment product portfolio.
The new distribution partnership addresses the dramatic increase in demand for TiMax immersive audio solutions in the region. As a versatile and autonomous spatialisation engine, designed to work effectively with any loudspeaker on the market, TiMax SoundHub was a logical addition to the PRO LAB's product portfolio. TiMax offers PRO LAB's extensive network the freedom to tailor system solutions according to their individual technical and budgetary requirements.
PRO LAB has invested in demonstration stock and the company's newly constructed experience centre, located in Dubai, will be equipped with TiMax SoundHub, TiMax Tracker D4 and the full range of TiMax solutions. Customers will be able to experience the power and versatility of TiMax and receive training to successfully implement the products into their projects, shows and installations.
Driving the active promotion of TiMax to the region's system integrators, system engineers, sound designers, and other creative professionals, will be the recently appointed Head of the Audio Department, Pavel Shemiakin. A lecturer on immersive audio technology and a previous brand manager for TiMax, Pavel brings significant experience of the TiMax range of solutions.
Rami Haber, CEO of PRO LAB, commented: "We are thrilled to be partnering with TiMax, a brand that is at the forefront of immersive audio technology. With TiMax, we can offer our clients unparalleled versatility, creativity, and engagement. Our partnership with TiMax is a testament to our commitment to providing our clients with the best solutions in the market."
Out Board director, Dave Haydon, added: "We are delighted to be partnering with PRO LAB, a company that shares our passion for delivering innovative and high-quality spatial audio solutions," said Haydon. "By combining our unique abilities, we can provide exceptional and unmatched immersive experiences to global audiences."