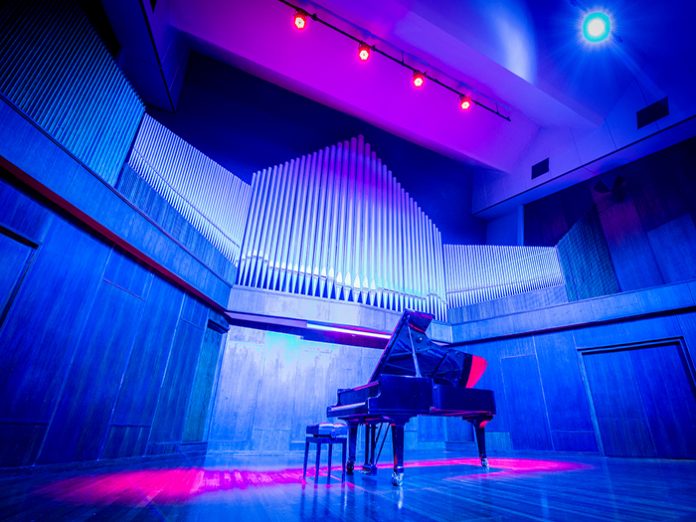 DWR Distribution, South Africa's distributor of Signify, oversaw the installation of Philips Showline SL Punchlite 220 luminaires and a Philips Strand 200 Plus console in the Conservatory Hall at the North-West University School of Music and Conservatory in Potchefstroom.
The Philips SL Punchlite 220 is a high-performance luminaire delivering a powerful blended beam, ideal for large outdoor stages and permanent applications. The new equipment will compliment all the concerts and music productions, such as the cabaret and annual pantomime.
Dr. Yvonne-Marié Brand, Acting Director of the NWU School of Music & Conservatory, exclaimed: "The new equipment is a huge upgrade and has greatly improved the lighting in the hall. More light, no noise! We are really impressed with it."
Headed by Andi Rodgers, DWR Distribution installed 3 lighting bars on which 12 Philips SL Punchlite 200s were hung, with a Philips Strand 200 Plus console for control. The Philips Strand 200 Plus console features 12 Effects playbacks with each effect having up to 48 steps. Effects are easy to access, record and change dynamically; with all show information recorded on a USB memory device to provide a secure backup of the show.
Brand concluded: "The feedback from the technical crew is very positive, the equipment is fantastic, good quality, great features and is fairly easy to use. Thank you, DWR for the installation and the great service."