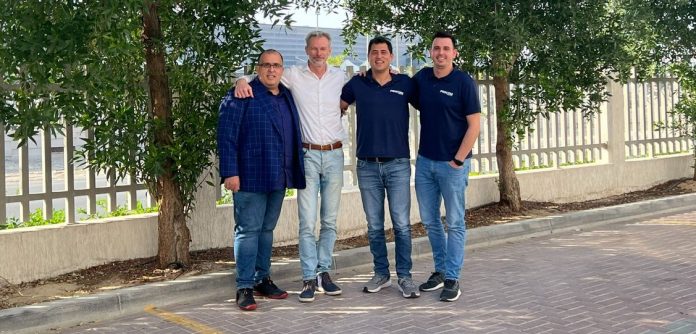 Adamson Systems Engineering has appointed Procom Middle East as its distributor in the UAE and Saudi Arabia.
As part of this agreement, Procom takes responsibility of marketing, sales, and support of Adamson's products in the region. In its inventory, Procom will carry the complete range of products, including all line array, subwoofer, and point source cabinets, as well as Adamson's I/O Distribution units. Procom will have multiple demo systems in Dubai, including an immersive audio installation featuring the new Adamson Fletcher Machine.
"Adamson has strong brand recognition among audio professionals in the region," commented Rami Harfouch, Business Development Manager at Procom. "This potential can be unlocked with hands-on product demonstration, support, training, and, last but not least, product availability. We intend to deliver exactly that."
"In Procom, we found the ideal partner for Adamson," added Jasper Ravesteijn, Adamson's EMEA Sales Director. "Initially, we began working with Procom for Saudi Arabia. Their professional attitude and limitless enthusiasm made us expand the partnership to include the UAE as well. We at Adamson are all excited to work with Procom and expand our network of satisfied users in the region."
Kiran Tauro, Adamson Education and Applications Engineer for the Middle East, Africa, and Turkey will be working closely with Procom on training, design, and system implementation.
In 2020, Adamson launched the CS series which combines the performance of Adamson's sub-compact S-Series loudspeakers with onboard amplification and DSP, plus Milan-certified AVB connectivity. The CS series has been described as the "future of intelligent loudspeaker design". Earlier this year, Adamson launched the Adamson Fletcher Machine, an immersive audio tool that is considered one of the most advanced and versatile in the industry, relying on both amplitude and time localisation so objects are clearly perceived in their intended position.