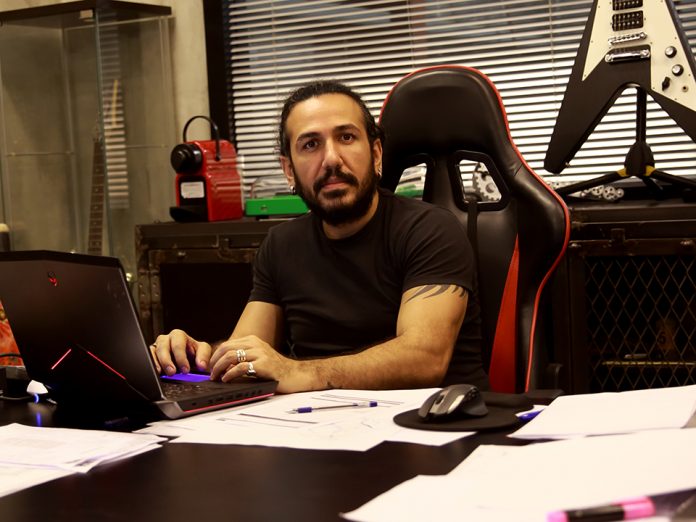 One of the largest AV and system integration companies in the region Pulse Middle East have seen project success with Base Dubai. Locally run audio-visual & lighting architects Pulse Middle East delivered this thoroughly immersive audio-visual experience within just 23 days.
Joe Chidiac, Managing Partner for Pulse Middle East said, "The speed and quality of this project is a testament to the boundary-pushing capabilities, technical knowledge and passion provided by our expert team of engineers, designers, integration specialists and project managers. Base Dubai is a shining example of a world-class project, completed on schedule and executed within budget."
Chidiac continued: "Our combined technical proficiency is weaved together to produce a seamless and unique world, providing clients with innovative audio-visual solutions. Base Dubai is just one expression of the many successful projects in Pulse Middle East's extensive portfolio, which extends to many of the audio-visual experiences you are likely to have already experienced in Dubai."
A number of world-class acts and superstar DJs have already experienced the full power of the 115 DB PA system at Base Dubai including 50 Cent, Axwell, Afrojack, Rick Ross, Alesso and Petty Wap. Superimposed on 180 square metres of LED screens around the venue, performers thrill the 2,000-strong crowd. Base Dubai has created a whole new category of 'super venue' for Dubai that exceeds traditional nightlife space.
Base Dubai's sound system is powered by a TW audio point source controlled by Powersoft X series DSP systems, which ensures an elite level of power amplification. These audio effects combine with 1380 lighting fixtures from Vision Pro-lighting, and are all controlled by a ChamSys MQ500 stadium lighting console.
Mr. Evgeny Kuzin Managing Partner of Base Dubai & Bulldozer Group said, "We are impressed by the immersive, festival-scale experience that Pulse Middle East have created through the venue's light, sound and pyrotechnics. We have worked with their company on many previous projects and have found them to be thoroughly professional and reliable with an extensive product portfolio. We look forward to continuing our relationship with Pulse Middle East, who exude creativity and proactivity from concept right through to final production."
Base Dubai is unique in its scale of production and artist calibre, booked on a weekly basis. Its closest 'like-for-like' venue can only be found in Las Vegas or Ibiza. The venue is owned by Bulldozer Group, who have F&B projects in the pipeline including Scalini, Gaia and China Tang, with many more to follow.
Pulse Middle East specialises in sound, light and integrated solutions. With light, the experts can capture a specific mood or feeling. For sound, sound systems can be tailored with state-of-the-art technology for audiences from presentations to orchestras. For fully integrated audiovisual systems a holistic approach is taken that befits the unique technology needs of the project.