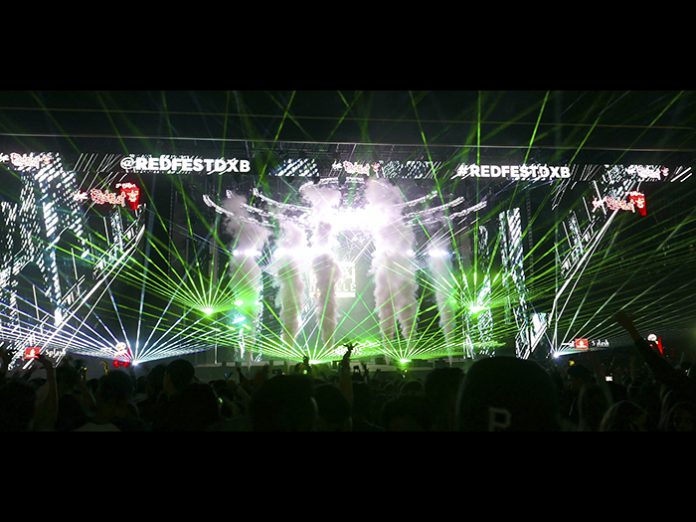 RedFest DXB returned to Dubai Media City on 8 and 9 February 2018 with performances spread out over the 2-day festival.
Matrix Laser supplied laser and special Fx for the performances by The Chainsmokers, Russ, Kelli-Leigh, Kesha, Bebe Rexha and Marshmello amongst others.
There were 4 Multi Colour Lasers, 4 Single Colour Lasers, 6 Flame Maniacs, 6 G-Flames, and 10 CO2 Jets installed to provide accompaniment to the acts.