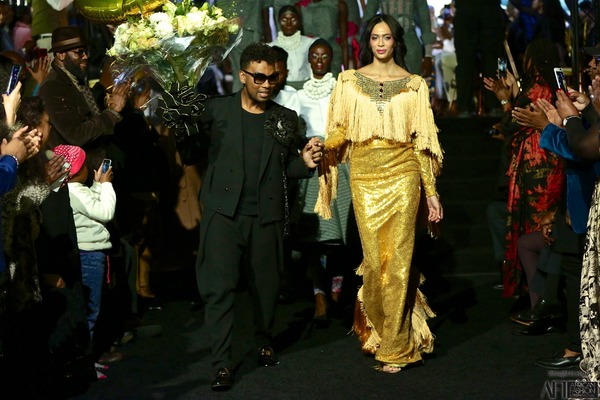 South African-based rental company Blackmotion Production has invested in 12 Robe Spiiders, with the fixtures utilised at the latest Mercedes Benz Fashion Week by David Tlale.
As one of South Africa's internationally recognised designers, Tlale's vision was held at Mercedes Benz Bedfordview in Johannesburg. "We lit the fashion ramp with the Spiiders," commented Kagiso Moima Wa Masimini, President and Founder of Blackmotion Production. "In terms of coverage, they were used as white light, we had to go 8,000K in regards to the colour temperature. They worked really, really well and David Tlale was impressed not only with the brightness but also the quality of light that came out of the LED."
At Zithabiseni The Return Festival, held at the start of September 2017 in Mpumulanga, South Africa, the Spiiders were set to work, this time on a 12 metres by 8 metres stage built by MJ Event Gear. "I would have loved more Spiiders but to be honest, 12 was more than adequate and were used for eye candy and as a wash," explained Masimini. Following a 2-year break from hosting public entertainment events, Zithabiseni Resort stated it was 'thrilled' with the festival, which included a blend of kwaito, afro-pop, hip-hop and house, amongst other music genres.