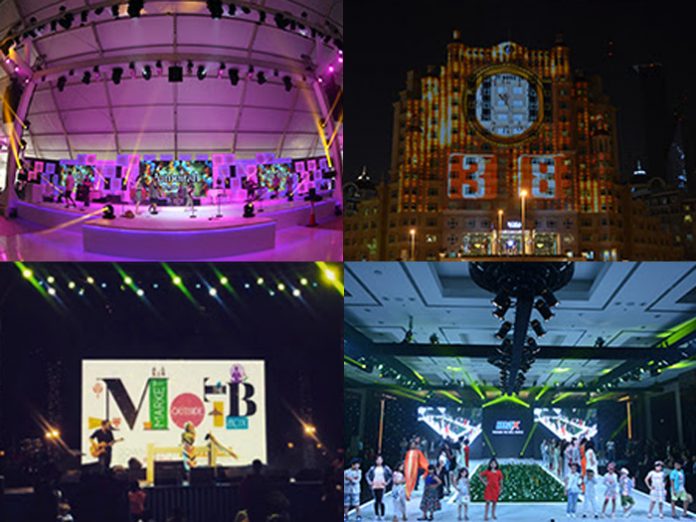 Over the beginning of 2017, Showtech provided technical solutions for a number of events in Dubai.
Jumeirah Beach Hotel's New Year celebration had the set designed and sound, lighting and AV equipment provided by Showtech. The event was a Brazilian carnival-themed party, including luxurious settings and big-name entertainment.
Over 31st December 2016 – 7th January 2017, they were commissioned by the Roda Hotels Management to plan, design and develop the complete building projection mapping as part of its rebranding and relaunch. Two stacks of three Panasonic 21k DLP projectors were provided that were warped onto the building itself.
The fourth edition of Market Outside the Box was launched during the Dubai Shopping Festival at Burj Park on 19th-28th January, with the audio and video elements handled by Showtech. The event provided emerging designers with a platform to showcase and sell their products to a huge customer base.
Finally, on 1st February, they provided the full design and technical solutions for the Max Fashion Show at the Dubai Ballroom in the JW Marriott Marquis Hotel. The show included LED screens to display a live stream of the show.