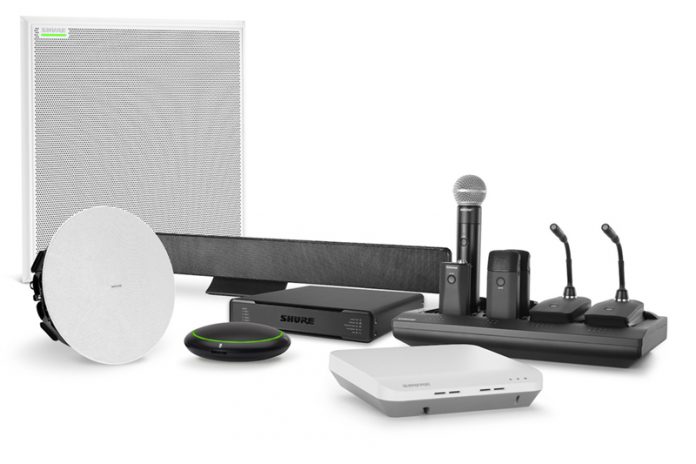 In response to the increasing demand for value-added meetings for both remote and in-person attendees, Shure has made the Stem Audio Ecosystem available in the UAE.
"With Stem Ecosystem solutions, you can build the perfect customised audio experience," commented Jacob Marash, Managing Director of Stem Audio. "We are excited to finally offer Stem Audio products to customers across the globe and provide a complete portfolio for all types of environments, whether it requires a fully integrated system or a solution you can install yourself."
With wall and table speakerphones, along with a ceiling microphone that blends into any room and syncs with networked loudspeakers, as well as dedicated control systems for a complete audio package, the award-winning Stem Ecosystem gives users the freedom to mix and match to create the perfect audio pickup in any collaboration space.
Since Stem Ecosystem products were designed for anyone and any type of room, customers can design, install, and manage their meeting rooms all while more easily staying within budget and on time. Plus, the devices are backed by a robust platform full of tools designed to make the process of adopting new technology effortless.
"The Stem Ecosystem is a powerful solution for organisations of any size seeking a straight-forward and customisable experience that can help users save money through its no-programming approach," shared Rob Smith, Senior Director of System Sales, Shure. "Now, Shure can offer a more diverse array of solutions for a wider variety of customers."