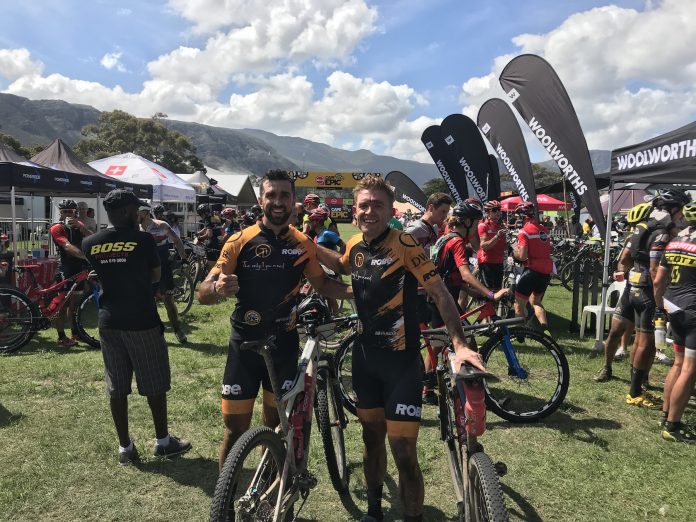 Team Robe T1 successfully crossed over the finish line coming 112th overall at the 2019 Absa Cape Epic!
Paul Newman of Lucidity Technical Production Services and Mike Hewan, a seasoned pro,
were sponsored by Robe Lighting and DWR Distribution as they put their heads down for
one of the most brutal mountain biking races the world has to offer.
"It was a fantastic opportunity to support Team Robe T1, and we were very proud to be
involved in Cape Epic for another year," said Josef Valchar of Robe Lighting. "Cycling is a
popular sport in the Czech Republic and we are all big fans, as well as privileged to play a
small part in such a legendary competition".
With the South African entertainment industry behind them, Team Robe T1 were super
excited and shared video clips and photos throughout the race. Even at times when they ran out of legs and out of steam, they managed to come in smiling and solid every day and
helped each other through the dark spots. While the pair had a target of being in the top
120, they were thrilled to do even better.
"We had a fantastic race. We didn't have any mechanical issues which was indicative of our team name," grinned Paul. "I really want to thank Robe's Josef Valchar and Pavel Nemec, as well as DWR Distribution's Duncan Riley and Robert Izzett. We gave it everything we had. Thank you for allowing us to be part of this magnificent race, it has been very special."
Duncan Riley and Rob Izzett agreed, "Team Robe T1 Rocked it, thank you for making us proud and congratulations!"