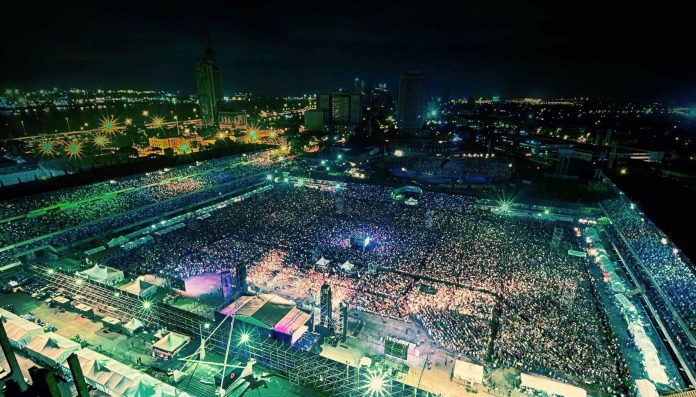 700,000 people attended The Experience, an interdenominational gospel concert in Nigeria that has become the largest music event in Africa. With an audience estimated at close to three-quarters of a million people, The Experience is an interdenominational gospel concert held annually in Lagos, Nigeria. Convened and hosted by Pastor Paul Adefarasin, the event debuted in December 2006 and is now the largest concert in Africa.
Lagos-based CyTech World Communication provided the huge audio infrastructure necessary to deliver speech and music to the huge crowd. The 2018 event was the sixth consecutive year in which CyTech and its Outline loudspeaker systems have been entrusted with the huge technical responsibility of reaching every corner of the enormous Tafawa-Balewa Square.
A longstanding fan and client of Outline, CyTech's owner Cyril Utomoibor deployed many Outline products from his inventory, including GTO, GTO C-12 and Butterfly line array systems, LAB 21 infra-subs, DBS 18-2 and Subtech 218 sub-bass enclosures, DVS and Doppia point-source systems and H.A.R.D. 212 wedge monitors, also by Outline.
The Openarray-3D acoustic prediction software was used to plan the installation of the whole sound system, which had the job of covering Tafawa-Balewa Square: a huge area (200m by 280m) bounded by tiered seating 20m high and 30 deep running the full length of its long sides.
Utomoibor, owner and managing director of Cytech World Communication, stated: "This is a project I'm particularly proud of – as a Nigerian, it has always been a very important event for me, and the fact that they confirmed us for the sixth consecutive year means we did our job extremely well. Once again, Outline's loudspeakers simply outperformed all the others used at previous editions. I'm really looking forward to investing more in their products and technologies."