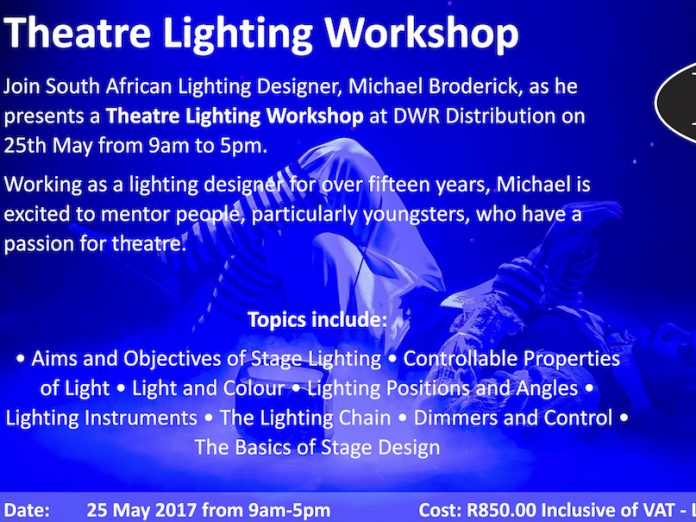 Join South African Lighting Designer, Michael Broderick, as he presents a Theatre Lighting Workshop at DWR Distribution on 25th May from 9am to 5pm.
Working as a lighting designer for over fifteen years, Michael is excited to mentor people, particularly youngsters, who have a passion for theatre.
Topics include:
Aims and Objectives of Stage Lighting • Controllable Properties of Light • Light and Colour • Lighting Positions and Angles • Lighting Instruments • Dimmers and Control • The Basics of Stage Design
Date:25th May 2017
Time: 9am-5pm
Cost: R850.00 Inclusive of VAT – Lunch will be provided, kindly let us know if you have any dietary requirements.
Venue: DWR Distribution Unit 1, Block C, Kimbult Industrial Park, 9 Zeiss Road, Laserpark, Honeydew
Register on line: http://dwrdistribution.co.za/register/theatreworkshop-2/