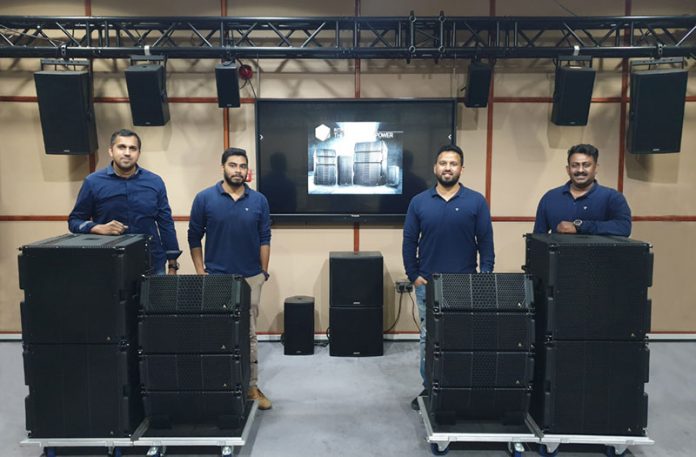 Thomsun has made an Adamson CS7 available for demos in the UAE. Suited for live concert, conference and install applications, the system is the first CS7 setup to arrive in the region.
"The CS-series is an intelligent loudspeaker system which provides on-board amplification and DSP that is integrated with Milan-ready AVB connectivity," commented Thomsun's Technical Manager, Ragesh C. "Your existing S-Series products can be upgraded to the CS-Series loudspeaker by replacing the back module of the speaker. CS Rack products include the Gateway, Bridge, Network Distribution System, Power Distribution System and CS Software where you have the ability to design, control and monitor the system."
Thomsun's demonstration unit features eight CS7 cabinets paired with four CS118 subwoofers. CS-Series rack solutions including the CS Gateway, CS Power Distribution System and CS Network Distribution System can also be further explored and tested.
"So far, the feedback has been great for those that have already demoed the system," added the Technical Manager. "Plus, globally, we have had only positive feedback on this digital system. If you'd like to hear it for yourself, please get in contact.