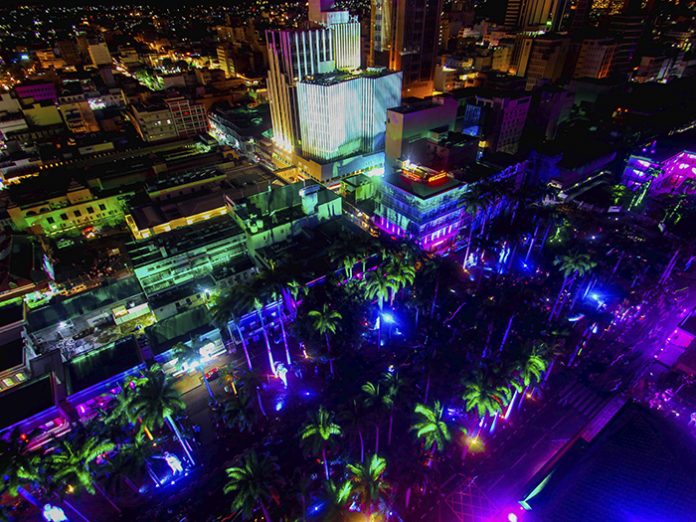 The annual festival of contemporary culture, Porlwi by Light, took place on 2nd-4th December 2016 in Port Louis, Mauritius, and local company Impact Production Group was commissioned to handle the audiovisual needs.
The majority of the event took place outdoors, starting at The Port, leading to the Place D'Armes, and the Company Garden. Emanuel Blais, Technical Manager for IPG, recalled: "We decided to control the remote locations wirelessly with W-DMX. This saved us a total of 1,200m of cables through the streets, saving us an enormous time for programming the sequences."
"We decided to specify our BlackBox F-2 and F-1 units, to control five universes wirelessly," said David Ferraz, International Business Development Manager for Wireless Solution.
In total, four BlackBox F-2 and two BlackBox F-1 units were used, along with Panel 8/10 antennas and one W-DMX dongle. The furthest building was located 200m away from the control point, with two BlackBox F-2 and one BlackBox F-1 working as transmitters from FOH.
The kit included 370 LED Pars, 13 Robe BMFL heads, 36 Claypaky Sharpys, one MA Lighting grandMA2 Light, and over 7km of wiring.